General
Bloemin' Good Week - Lettie Fouché School
─── 00:00 Thu, 22 Jul 2021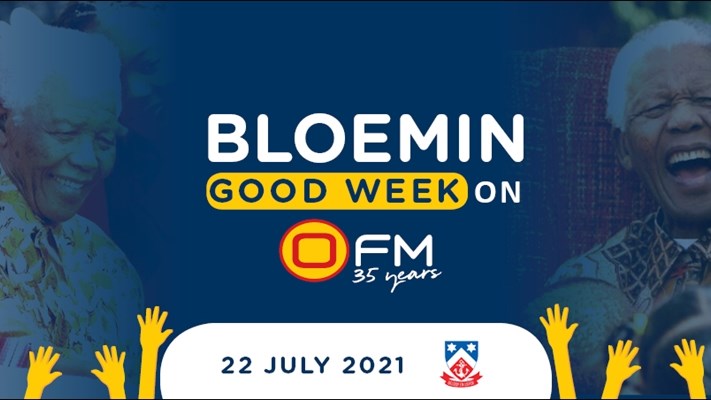 In July, South Africa celebrates former President Nelson Mandela's birthday. 18 July has been declared Nelson Mandela International Day, but as South Africans, we embrace the chance to celebrate Nelson Mandela's life for the whole of July.
From 19 July 2021 to 23 July, OFM will celebrate the caring people who work with those who need it most. Tune in to hear all about the great work Child Welfare Bloemfontein and Childline Free State, the Bloemfontein SPCA, Help-U Foundation, Lettie Fouché School, and Engo Free State are doing.
Lettie Fouché School
Lettie Fouché Skool is 'n skool vir verstandelik erggestremde leerders met ongeveer 270 leerders. Lettie Fouché Skool volg 'n uitgebreide kurrikulum- en assisteringsbeleidsverklaring wat elke leerder se behoeftes spesifiek aanspreek en daarom word die leerders nie in grade nie, maar wel in groepe sorteer volgens ouderdom.

Die metodiek van onderrig wat Lettie Fouché Skool volg is 'n geintegreerde, gedifferensieerde en individualistiese onderrigbenadering. Daar vind deurlopende assessering plaas, maar die weergee van kennis, vaardighede en waardes word op'n praktiese en konkrete wyse hanteer.

Op 14-jarige ouderdom word die dogters en seuns aan die volgende programme blootgestel: kookkuns-, naaldwerk-, metaalwerk-, houtwerk-, akademiese- en rekenaarvaardighede. Eersdaags sal Lettie Fouché Skool geakkrediteerde modules van SETA's kan aanbied om leerders met formele sertifikate die arbeidswêreld in te stuur.
Die volgende programme word aangebied op 'n praktiese wyse: motorwas, interpreneurskap, naaldwerk, verbruikerstudie, klerklike werk, klasassistente, tuiniers, sekuriteitswerk, rekenaarvaardighede, naelversorging en haarwasopleiding.
Lettie Fouché Skool het vier klasse vir leerders met outisme. Hulle word op 'n visuele, sensoriese wyse met liefde, struktuur en roetine benader.
Die skool poog deurgaans daarna om 'n "veilige hawe" vir al die kinders te skep, binne elke leerder se unieke behoeftes en vermoëns.
Vir meer inligting, besoek lfskool.co.za