General
Man who planted vegetables on Pretoria sidewalk in court
─── 11:20 Wed, 15 Sep 2021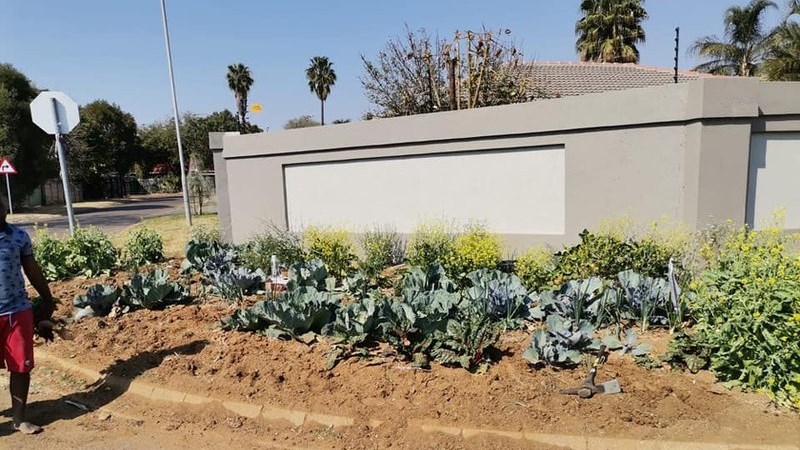 The Tshwane Metro Police Department (TMPD) has confirmed that the man who planted vegetables on a sidewalk has been issued with a R1500 fine.
Spokesperson Isaac Mahamba said as a law enforcement agency they have powers to take the matter to court if the crops are not removed within the specified period.
"If we feel that maybe we might have a case against him we will take that docket to our municipal courts, and prosecutor and magistrate - they will decide, they will give us a way forward as to what steps should we take. At this stage, we cannot preempt - we will be guided by the courts of law."
Mahamba has denied claims by Djo baNkuna, that the TMPD officers suggested that he should plant flowers instead of vegetables, saying they are misleading.
"Those are his fabrications and stories that he created on social media, our officers were very kind to him and explained to him the issues, the issue is not about vegetables it is about the obstructed sidewalk; hence he was issued with a fine."
In a Facebook post baNkuna, also nicknamed "Cabbage Bandit", said he will continue to plant vegetable crops if he sees open space.
"Vegetables are not structures, you don't need a permit to plant roses, onion, grass or even trees. While the City of Tshwane is not using the land for anything I will plant, and I will eat from here."
Meanwhile, on Tuesday afternoon baNkuna said he has been served with a notice to appear before the the Wonderboom Municipal Court on 23 November.
"I was fined R1500 to be paid within 30 days and [will have a] criminal record if I admit to planting the cabbages and onions. I choose the court option. Thank you for all your support. The walk is very long." Said baNkuna in a Facebook post.
Jacaranda News