Human Interest
Kruger National Park dealt severe blow as virus wipes out wild dog pack
─── 15:20 Fri, 27 May 2016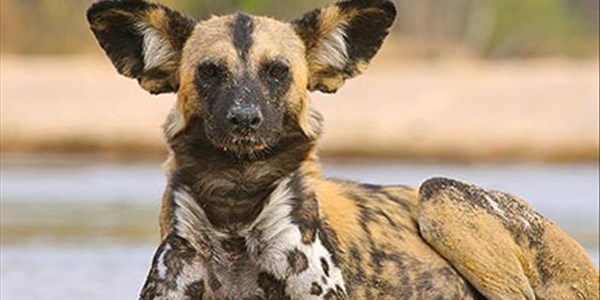 Mbombela - The Kruger National Park's endangered and vitally important wild dog population has suffered a significant setback with the death of an entire pack from a vicious strain of the canine distemper virus.
The Lower Sabie pack in the south of the park, numbering 13 individuals, was confirmed as being wiped out by the virus around the weekend of May 21.
Before the disease struck, there were an estimated 180 to 200 wild dogs left in the Kruger, almost half of South Africa's population.
"The strain of the disease which cost our wild dogs' lives appears to be particularly extreme. Such cases have shown that 100% mortality can occur if it infects a particular pack of wild dogs," said Kruger Veterinary Services general manager, Dr Markus Hofmeyr, in a press statement.
It is suspected that the virus could have been contracted through contact with a feral dog or other carnivores such as lions, which carry the disease without showing symptoms.
"The long-term solution to the problem is frequent vaccination of domestic dogs around conservation areas and we advise the public, especially those in local communities bordering the park, to stick to routine vaccination of their domestic dogs as this assists us as well," Hofmeyr advised.
Grant Beverley, field officer for the Endangered Wildlife Trust's (EWT) Kruger Park Wild Dog Project, described the death of the pack as devastating, but added that there was little chance of the virus spreading to one of the park's 19 other packs.
"It's obviously devastating for the overall population of such an endangered species, but fortunately wild dog packs don't make contact with each other so it's unlikely the virus will spread between packs. There is, however, concern about the source species, which is being investigated," said Beverley.
Beverley said that the virus had wiped out the pack within 48 hours of it being detected, indicating a very vicious strain.
Canine distemper quickly attacks the nervous system and causes discharge from the eyes and nose, excessive diarrhoea, lung damage, vomiting and eventual death.
In response to the virus, Kruger management will work with state veterinarians and the EWT to increase monitoring of other packs in the area and investigate options such as vaccination of adult dogs.
"Fortunately, we are just coming into the denning season, when females can give birth to up to 20 pups, so this should give a boost to the population. But the EWT will support the park's efforts to increase monitoring of the wild dog population and will assist with raising public awareness wherever we can," Beverley said.
Posters will be placed at strategic places inside the park with contact details for tourists to report any African wild dog sightings and assist with the monitoring of the health status of wild dogs.


- News24.com
- Download the OFM app in the Apple or Android app store to read the latest news/sports stories.