Human Interest
Best to avoid central Mozambique for a while - SA birder
─── EARL COETZEE 11:15 Tue, 20 Dec 2016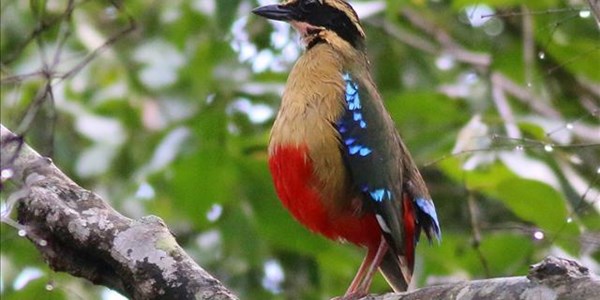 Bloemfontein - A birder who was among a group of international tourists who were ambushed by men armed with AK47 assault rifles in Mozambique last week, says his love for Mozambique and birdwatching may have to take a back seat for a while.
Frans-Hendrik Joubert, an avid 27-year-old birdwatcher and photographer from Cape Town, told OFM News they were on a guided tour in Central Mozambique last week, looking for rare and endangered bird species, when their convoy of three vehicles was ambushed.
The driver of the first vehicle was wounded in his wrist, and an Australian passenger in his leg.
The vehicle in which Joubert was was also hit twice, but everyone escaped injury. They managed to escape by speeding past the shooters.
The third vehicle, however had lagged behind, and was unaware of the drama up ahead. They were stopped and robbed of all their possessions, by six heavily armed gunmen.
Joubert says realising that only a few centimetres of their seats' padding came between them and being shot made him realise that it may be best to avoid the country for a while.
OFM News



Frans-Hendrik Joubert: