Local News
Bfn a pit stop for Sasol Solar Challenge
─── 12:53 Mon, 02 Jul 2018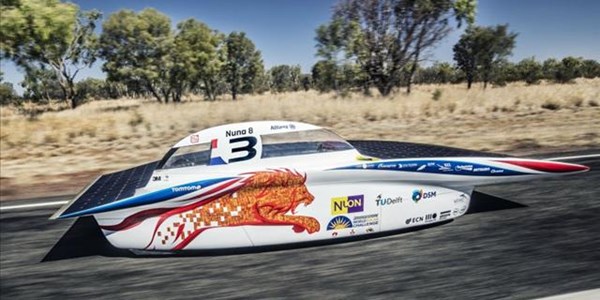 The Sasol Solar Challenge 2018 is coming to Bloemfontein on 23 September. This is a unique event that happens every second year where universities from all over the world compete in cars built to be completely powered by the sun.
The teams will be doing a loop between Winburg and Bloemfontein, trying to get as many kilometres as possible, as this is how they win.
Universities build cars that are run only by the sun, so they have solar panels on the top. They are very aerodynamic and they look futuristic. The challenge is to accumulate as many kilometres as possible. They travel from town to town and in between they have three stops a day, the start, the lunchtime stop and the evening stop. Bloemfontein is an evening stop. They need to make up as many kilometres as they can with the power charge that they are getting from their solar panels.
"This year the event sees many new teams from South Africa, including the Central University of Technology (CUT) from Bloemfontein," media director for the 2018 Sasol Solar Challenge, Anzet du Plessis, told OFM News. She went on to say that the event has more teams registered than ever before and the size of the event is much larger in terms of the convoy and sponsorships.
Du Plessis told OFM News that there were seven females taking part in the previous event in 2016. She explained that the cars will be parked at the UFS sports grounds and it is open to everybody to come and see and speak to the teams. She says that they especially encourage school children who have an interest in driving, engineering, automotive design and communications.
OFM News/Sazly Hartzenberg