Other News
Champions withdrawn from National Netball Championship
─── 07:55 Mon, 06 Dec 2021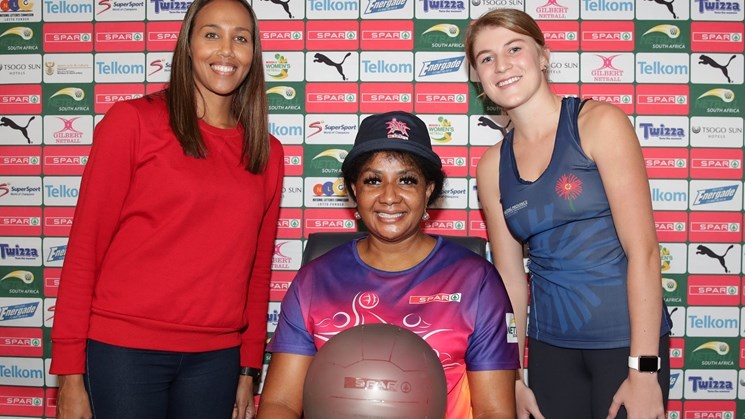 The defending champions, Tshwane, have pulled out of the SPAR National Netball Championships beginning in Cape Town on Monday because members of the team have tested positive for the Covid-19 virus.
Gauteng Netball President Riana Bezuidenhout said two players tested positive on Friday November 26.
"As a result, Tshwane Senior A and Under-21 players and management underwent Covid tests on Monday November 29. Although the tests were negative, players from the senior A team started displaying symptoms of the Covid-19 Omicron variant on Thursday December 2," said Bezuidenhout.
"The Tshwane executive informed Gauteng Netball that it had decided to withdraw from the tournament for fear of compromising the event and for the safety of individuals.
"Players and management were advised to isolate and to monitor for further symptoms," she said.
"It is the first time that Tshwane is not able to defend its title, but the safety of all players and management will not be compromised in any circumstances."
Tshwane has held the title for the past five years.
No players in the Under-21 team have been affected and they will defend their title.
Netball South Africa (NSA) President, Cecilia Molokwane, said Tshwane should be congratulated for their decision, taken in the interests of netball and of the tournament.
She said NSA had not contemplated cancelling the tournament after the announcement of the new Omicron variant.
"That's up to the Government," she said.
"The tournament will be played under strict Covid-19 protocols and we will be taking extraordinary precautions in the interests of the safety of all players and management."
Tshwane Under-21 coach Rozanne Matthyse would be doing their best to defend their title.
"If we lose, it will be because of Tshwane, not because anyone is better than we are."
She said that none of the Under-21 players had tested positive.
"We were not training with the senior team, so we weren't exposed. The senior players are very disappointed not to be taking part. They will allow another team to borrow the title for a year, but they will be back next year to take it back."
The Tshwane Under-21 wing defence, Mila Coetzee, said the players were very happy to have some game time.
"It has been a very tough few months and we are so pleased to be able to get onto the court and put our ideas into practice."
The tournament starts on Monday and ends on Saturday.