Other News
Cape Winelands off to a solid start
─── 07:23 Tue, 07 Dec 2021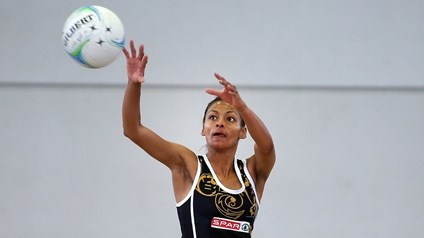 The Cape Winelands got off to an excellent start in the National Netball Championships at Hoërskool DF Malan in Bellville on Monday, winning both their matches on the opening day.
The absence of three of the top teams, including the defending champions, Tshwane, has given other senior teams an opportunity to shine. Tshwane had to pull out because members of their team contracted Covid-19, and Mangaung and Dr Kenneth Kaunda were unable to field teams because too many players were still involved in university examinations.
Cape Winelands' first match was against Johannesburg. They won the match by 64 goals to 58, after leading 29-28 at halftime. For much of the match, the two teams exchanged goal for goal, but the outstanding shooting of captain and goal attack Nichole Taljaard and Janke Visagie ensured that Winelands kept one step ahead of the team from Gauteng.
In their second match, Winelands beat Buffalo City 69-39. Once again, Taljaard, partnered this time by Sian Moore as goalshooter, proved to be very accurate, despite the efforts of Phamela Chukwu, who is a member of the SPAR national training squad.
Winelands coach Marchelle Maroun was very happy with her team, although she said there was always room for improvement.
"There have been some disruptions, but we are focusing on every game and we are taking nothing for granted," she said.
"We're ready for whatever comes. I am trying to give every player time on court. I want to see who works well under pressure and will best be able to cope with the big games."
Maroun said it was disappointing that Tshwane, Mangaung and Dr Kenneth Kaunda had pulled out of the tournament.
"You always want to play the best teams," she said.
"We knew that many of the Tshwane players had played for the Jaguars in the Telkom Netball League (TNL) and we would have liked to have tested ourselves against them. The Stings were the only team to beat the Jaguars, and I have a number of Stings players in my team."
She said she knew that the match against Johannesburg would be a tough one.
"But we want the tough matches, because that is how you improve."
Cape Town had mixed results in their two matches. They beat Ethekwini 44-28, but lost 36-47 to Nelson Mandela Bay.
There are only two A-section matches on Tuesday, with Buffalo City taking on Ethekwini in the morning and Johannesburg playing Nelson Mandela Bay in the afternoon.