Other News
Verstappen wins F1 world title in dramatic fashion
─── MORGAN PIEK 07:50 Mon, 13 Dec 2021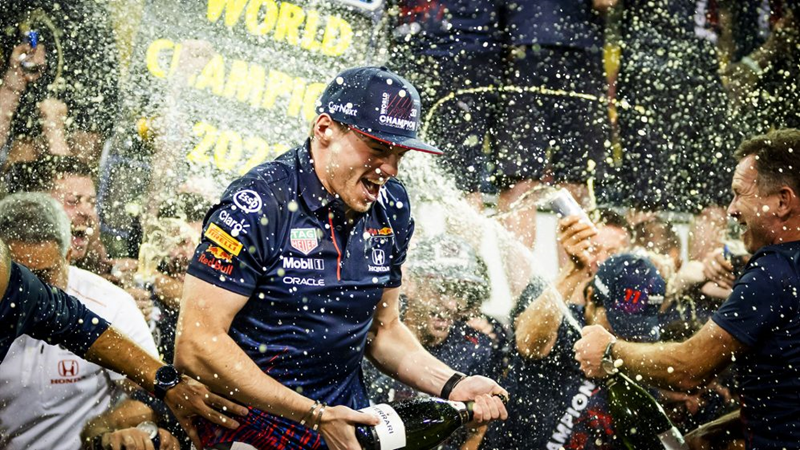 Max Verstappen is the new Formula 1 World Champion after winning the Abu Dhabi Grand Prix.
The most dramatic championship to date came down to another debatable moment and it boiled down to a final lap sprint which Verstappen won thanks to his Red Bull team pitting during a yellow flag and safety car for fresher tyres.
The drama started in the opening lap with an incident where Hamilton got an advantage after going off the track. The stewards deemed the incident not to be of nature where Hamilton received enough advantage and he did not have to give the place back to Verstappen.
There was even more drama after the race when Mercedes decided to challenge the outcome of the race on two counts. This was, however, dismissed, but the manufacturer still has the right to appeal the decision.
Verstappen said he looks forward to resuming the rivalry next year and thank the loyal support he had been receiving through thick and thin.
"It's just insane. I mean, my goal when I was little was of course to become a Formula 1 driver and you hope for wins, to be on the podium. When they play the national anthem you one day hope they play yours and then when you stand here and they tell you [that] you are world champion, it is something incredible and special.
"All the things come back through your mind throughout all the years you spent together, traveling for that goal… and everything comes together in the last lap. Insane, these people, my whole team, my family, my friends, the people… who want to push me to where I am today. They're all here - most of them are here. It's just insane, I lost my voice, but yes. I don't know, it just sounds amazing, honestly.
"It's incredible to see all this orange here but all over the world, they've supported me throughout my whole career… and I hope I can do this for a very long time of course with the support of my great fans.
"Lewis is an amazing driver, an amazing competitor, he really made it really hard for us and everybody loves to see that. Of course, the two teams run against each other and we have tough times but I think that's part of the sport, its emotion, everyone wants to win. It could have gone either way today but for sure next year we'll try again, come back, and hopefully do it all over again."
Verstappen is the 14th Dutch driver to compete in Formula 1, but he is also the first Dutch world champion.
Morgan Piek OFM Sport