Other News
OFM's Simmons named in SA squad for Hockey World Cup
─── MORGAN PIEK 13:58 Tue, 10 May 2022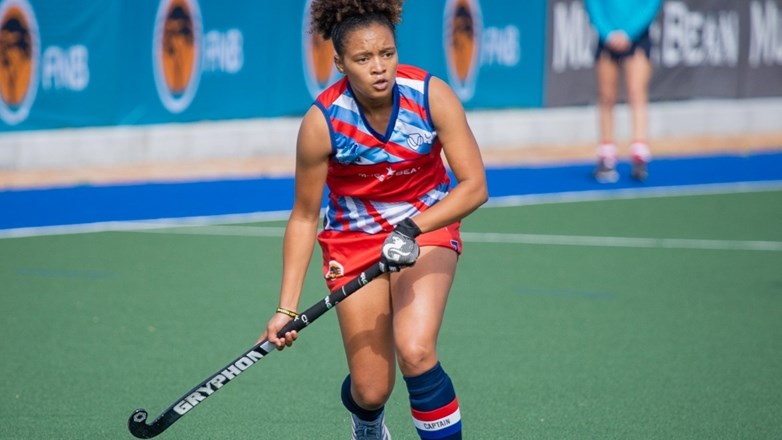 The South African Women's squad has been named for the FIH Hockey World Cup that will be taking place in Spain and the Netherlands in July 2022.
OFM News correspondent and the University of the Free State Kovsies captain, Shindre-Lee Simmons, has cracked the nod to compete in the 15th edition of the quadrennial tournament.
Simmons made her debut for South Africa earlier in the year during the African Cup of Nations in Ghana.
Simmons told OFM Sport that she is delighted to represent South Africa again.
"It's an honour and a privilege to represent my country again. I'm really just grateful for the opportunity.
"It's something that I have been working toward silently and I've been putting in the hard yards.
"The team environment is good and there is a lot to look forward to. We also have a new coach in Giles Bonnet. I think it's a really good addition to the South African setup.
"I'm just really excited going forward."
The 20-member squad will also feature four debutants in Kayla de Waal, Jean-Leigh du Toit, Christa Ramasimong and the goalkeeper, Nepo Serage, of the Free State.
With 271 caps, Lisa-Marie Deetlefs is the most experienced player, while Bernadette Coston, Lillian du Plessis and Quanita Bobbs, have all played well over 100 Tests.
South Africa are in Pool D alongside Australia, Belgium and Japan and will be based in Terrassa in Spain.
South Africa will open their World Cup campaign on 3 July against the ever-dangerous Belgium.
South African squad - Quanita Bobbs, Erin Christie, Bernadette Coston, Kayla de Waal, Lisa-Marie Deetlefs, Lillian du Plessis, Jean-Leigh du Toit, Robyn Johnson, Tarryn Lombard, Hanrie Louw, Marizen Marais, Phumelela Mbande (GK), Kristen Paton, Hannah Pearce, Christa Ramasimong, Nepo Serage (GK), Shindre-Lee Simmons, Bianca Wood, Onthatile Zulu.
Morgan Piek/OFM Sport