Other News
SA Hockey reappoints Marais as SA Women's U21 head coach
─── 14:30 Mon, 20 Jun 2022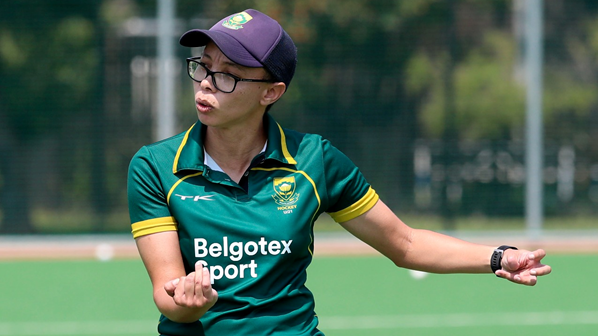 South African Hockey has announced Lenise Marais has been reappointed to continue with the work she has done with the SA Under 21 Women's team, including leading them to the first-ever African-based Hockey World Cup.
Her appointment is until the conclusion of the 2023 FIH Junior World Cup.
Lenise Marais has held the role since 2019. Marais, a double Olympian from 2008 & 2012, is the current head coach of the Maties Hockey Ladies 1st team and led the South African U21 Team to a 7th place finish at the FIH Hockey Women's Junior World Cup in Potchefstroom. Marais also oversaw two PHL franchises as well as the SA U18 side from 2017-2019. Her experience at major events like the Commonwealth Games and the FIH World Cup will be a massive asset to the young South African ladies in their quest to build on the fine home tournament.
"It's always an honour to be asked to guide a national team for your country. I have been privileged to work with some amazing young talent in the role already and can't wait to see how we continue to develop over the next 18 months on the Road to Santiago. South Africa continues to produce outstanding quality in this age group, and we are excited to stamp our mark on the world hockey map."
The SA U21 Women completed the home tournament in 7th place in Potchefstroom, finishing off with an exciting victory against the USA. The Women's tournament will take place in Santiago in Chile where it was also hosted in 2005 and 2016.
FIH Women's Hockey Junior World Cup – South African Finishing positions
1997 – Seongnam, South Korea – 6th / 12 2001 – Buenos Aires, Argentina – 6th / 15
2005 – Santiago, Chile – 8th / 16
2009 – Boston, United States – 11th / 16
2013 – Mönchengladbach, Germany – 8th / 16
2016 – Santiago, Chile – 14th / 16
2022 – Potchefstroom, South Africa – 7th / 15