Press Office
OFM Dankie Dag vir Boere 2020 vereer landbougemeenskap
─── 10:45 Wed, 02 Dec 2020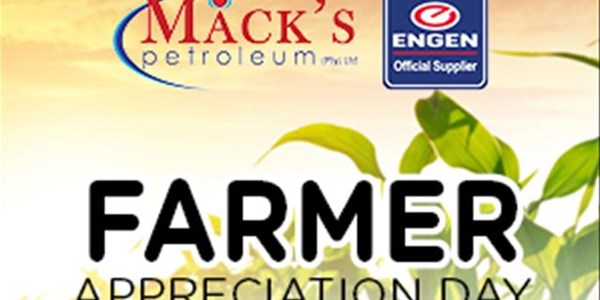 OFM, die klank van jou lewe, gaan op Woensdag 2 Desember Sentraal-Suid-Afrika se landbougemeenskappe vereer met 'n dag toegewy aan hierdie onbesonge helde wat hierdie edele 'beroep van hoop' passievol beoefen.
Luisteraars kan van 05:00 – 19:00 inskakel om die streek se landbou-ikone te leer ken en te hoor hoe hulle 'n helpende hand aan hierdie baie belangrike sektor, wat ons almal letterlik voed, kan verleen.
OFM moedig luisteraars aan om 'n boodskap van hoop aan boere en hul plaaswerkers te stuur om hulle te bedank vir wat hulle elke dag vir ons doen. 'n Stemnota kan via Telegram na 084 222 9497 gestuur word (datatariewe geld), of foto's en videos kan met #OFMFarmerDay op OFM se sosiale platforms (Facebook, Twitter of Instagram) gedeel word.
Volgens Lindiwe Mtwentula, OFM-bemarkingsbestuurder: "Soos die diepgaande aanhaling deur Brenda Schoepp dit stel, '... een keer in jou lewe het jy 'n dokter, 'n prokureur, 'n polisieman en 'n predikant nodig. Maar elke dag, drie keer per dag, het jy 'n boer nodig'. By OFM is ons trots om die boere van Sentraal-Suid-Afrika te ondersteun. Ons harte klop Agri, so ons wil ons deel doen om vir die mans en vroue wat in die sektor werk te wys hoe belangrik hulle vir ons en die samelewing is, asook om maniere te bevorder waarop mense hulle kan bystaan in tye van nood."
EINDIG
Vir meer besonderhede, tree in verbinding met Lindiwe Mtwentula by 051 5050 900, 082 416 1665, of lindiwe@ofm.co.za.
---
OFM dedicates airwaves to farmers with OFM Farmer Appreciation Day 2020
OFM, the sound of your life, will be honouring Central South Africa's agricultural communities on Wednesday, 2 December – a day dedicated to these unsung heroes who passionately pursue this noble 'profession of hope'.
Listeners can tune in from 05:00 – 19:00 to get to know the region's agricultural icons and to hear how they can lend a helping hand to this crucial sector, which literally feeds us all.
OFM is encouraging listeners to send a message of encouragement to thank farmers and their labourers for what they do for us every day. A voice note can be sent via Telegram to 084 222 9497 (data rates apply), or photos and videos can be shared to OFM's social platforms (Facebook, Twitter or Instagram) with #OFMFarmerDay.
According to Lindiwe Mtwentula, OFM Marketing Manager: "As the profound quote by Brenda Schoepp goes, '… once in your life you need a doctor, a lawyer, a policeman, and a preacher. But every day, three times a day, you need a farmer'. At OFM, we're proud to support the farmers of Central South Africa. Our hearts beat Agri, so we want to do our part to show the men and women working in that sector how important they are to us and to society, as well as promote ways in which people can assist them during times of need."
ENDS
For more info, please contact Lindiwe Mtwentula on 051 5050 900, 082 416 1665, or lindiwe@ofm.co.za.