Press Office
OFM with a new presenter line-up to live more of the real good life
─── 17:17 Tue, 13 Apr 2021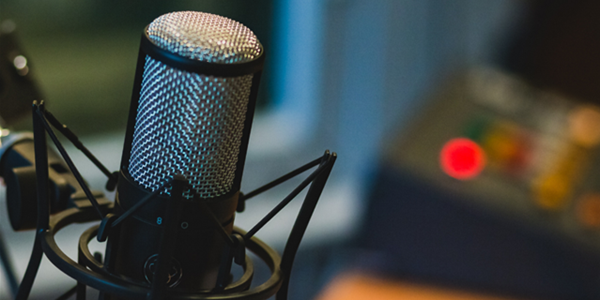 Since April, The Sound of Your Life has been sounding a bit different. OFM has some fresh new voices complementing the current favourite presenters.
TV presenter and producer Renaldo Schwarp have relocated to Central South Africa to focus his attention on broadcasting and to sample 'The Real Good Life' for himself. Renaldo replaces Cyril Viljoen as the host of OFM Nights – from 19:00 to 21:00 weekdays. Journalist Olebogeng Motse steps into the Business Hour – Mondays to Fridays from 18:00 to 19:00. Olebogeng replaces Cyril, who moves into At Lunch, weekdays from 12:00 to 15:00, bringing his Central South African charm to lunchtime listening. Media and linguistics enthusiast Nicolene Van der Linde steps into the role of traffic presenter on The Joyride, 15:00 to 18:00, Mondays to Fridays. James Kilbourn, former OFM presenter and music compiler, returns to radio to host OFM Decades, a tribute to the music from the 1990s and 2000s, on Saturdays from 16:00 to 20:00.
Nick Efstathiou, CEO of the Central Media Group, the holding company of OFM says: "The station has spent much of the last few years investing in and developing adjacent audio offerings to complement the changes to the OFM offering".
According to OFM's programme manager, Tim Thabethe, "The recent shifts in OFM's line-up are small adjustments focused on further fulfilling the brand's strategy. These changes have brought much excitement into the OFM space. They have also provided the opportunity to deliver an even better radio experience, and focus on the profitability and sustainability of all of OFM's stakeholders."
ENDS
For more info, please contact Lindiwe Mtwentula on 051 5050 900, 082 416 1665, or lindiwe@ofm.co.za.
---
OFM met 'n nuwe aanbieder line-up om meer van 'the real good life' te lewe
Sedert April klink Die Klank van jou Lewe 'n bietjie anders. OFM het 'n paar vars nuwe stemme wat die huidige gunsteling aanbieders komplimenteer.
TV-aanbieder en vervaardiger Renaldo Schwarp het na Sentraal-Suid-Afrika verhuis om sy aandag op die uitsaaiwese te fokus en om 'The Real Good Life' vir homself te ervaar. Renaldo vervang Cyril Viljoen as die gasheer van OFM Nights – van 19:00 tot 21:00 weeksdae. Die joernalis Olebogeng Motse behartig die Business Hour – Maandae tot Vrydae van 18:00 tot 19:00. Olebogeng vervang Cyril, wat weeksdae van 12:00 tot 15:00 At Lunch aanbied, en luisteraars met sy Sentraal-Suid-Afrikaanse sjarme bekoor. Die media- en taalkunde-entoesias Nicolene Van der Linde is van Maandae tot Vrydae die verkeersaanbieder op The Joyride, 15:00 tot 18:00. James Kilbourn, voormalige OFM-aanbieder en musiek samesteller, keer terug na radio om OFM Decades, 'n huldeblyk aan die musiek uit die 1990's en 2000's, op Saterdae van 16:00 tot 20:00 aan te bied.
Nick Efstathiou, uitvoerende hoof van die Central Media Group, houermaatskappy van OFM, sê: "Die stasie het die afgelope paar jaar baie tyd spandeer om in aangrensende klankaanbiedings te belê en te ontwikkel om die veranderinge in die OFM-aanbod aan te vul."
OFM se programbestuurder, Tim Thabethe, sê, "Die onlangse skuiwe in OFM se aanbieders is klein aanpassings wat daarop gefokus is om die handelsmerk se strategie verder te vervul. Hierdie veranderinge het gelei tot opwinding in die OFM-ruimte. Dit het ook die geleentheid gegee om 'n nog beter radio-ervaring te bied, en te fokus op die winsgewendheid en volhoubaarheid van al OFM se belanghebbendes".
EINDE
Vir meer inligting, kontak asseblief vir Lindiwe Mtwentula by 051 5050 900, 082 416 1665, of lindiwe@ofm.co.za.