Press Office
CMG and Young Entrepreneurs Foundation foster youth entrepreneurship
─── 11:30 Mon, 30 Aug 2021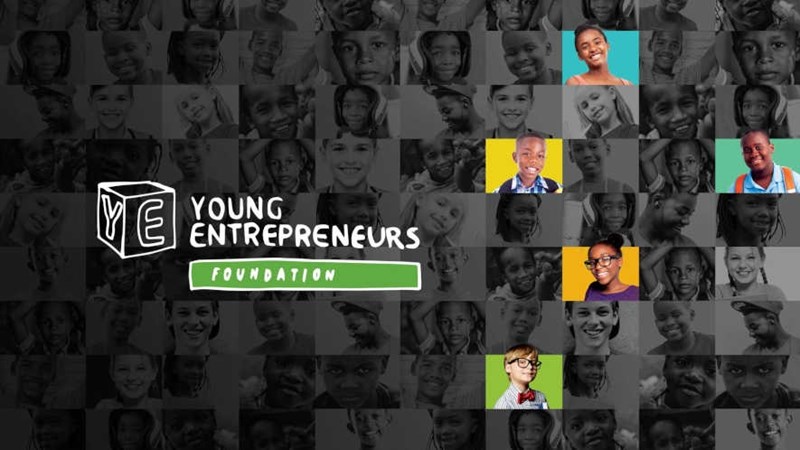 Central Media Group (CMG) has partnered with the Young Entrepreneurs Foundation (YEF) to equip a group of learners from Nozala Intermediate School in Phahameng, Bloemfontein, to start their own micro-enterprises in a fun and experimental way.
YEF teaches children, teenagers and young adults vital entrepreneurial, financial literacy and self-employment skills. More specifically, they empower children and young adults to become their own boss; acquire a Millionaire Mindset; and be equipped for the rapidly changing world of work.
Everything the learners have learnt through the programme will culminate in a Market Day, which will be held at the Langenhoven Park Market on Saturday, 4 September 2021. Here they will put all the knowledge gained into practice by hosting their own stand and selling their products.
YEF is a non-profit entity, established with the objective of attracting donor funding and corporate sponsorship in order to offer entrepreneurship and financial literacy programmes to children from disadvantaged communities. The belief is that youth unemployment, poverty alleviation and major socio-economic change can only be achieved if an entrepreneurial culture is established in South Africa. Therefore, children need to be exposed to entrepreneurship from a very early age and their natural entrepreneurial mindset needs to be nurtured. Organisations like Central Media Group can play a major role in changing the lives of many children from disadvantaged backgrounds. Together with YEF, we believe that we can inspire dreams and empower children to become the authors of their own destinies. Anyone who wants to find out more about YEF can contact Danie Jacobs at info@younge.co.za.
"Investing in the entrepreneurial spirit is needed in an economy that needs entrepreneurs. We desire to assist learners in learning new trades and skills and to gain the knowledge they can take into the economy. We are building knowledge that future generations can benefit from." – Nick Efstathiou, Central Media Group CEO.
ENDS
For more information, please contact Nick Efstathiou on nick@centralmediagroup.co.za
---
CMG EN YOUNG ENTREPRENEURS FOUNDATION BEVORDER JEUG-ENTREPRENEURSKAP
Central Media Group (CMG) het saamgespan met Young Entrepreneurs Foundation (YEF) om 'n groep leerders van Nozala Intermediate School in Phahameng, Bloemfontein, toe te rus om hul eie mikro-ondernemings op 'n prettige en eksperimentele manier te begin. YEF leer kinders, tieners en jong volwassenes belangrike ondernemings-, finansiële geletterdheids- en selfstandigsheidvaardighede. Meer spesifiek bemagtig hulle kinders en jong volwassenes om hul eie baas te word, ''n "Millionaire Mindset" aan te leer, en toegerus te word vir die vinnig veranderende wêreld van werk.
Alles wat die leerders deur die program geleer het, sal kulmineer in 'n markdag wat gehou sal word by die Langenhovenparkmark op Saterdag, 4 September 2021. Hier sal hulle al die kennis wat hulle opgedoen het in die praktyk toegepas word wanneer hulle hul eie stalletjie het en hul produkte verkoop.
YEF is 'n nie-winsgewende entiteit wat gestig is met die doel om skenkerbefondsing en korporatiewe borgskap te bekom ten einde programme vir entrepreneurskap en finansiële geletterdheid aan kinders uit agtergeblewe gemeenskappe aan te bied. YEF glo dat jeugwerkloosheid, armoedeverligting en groot sosio-ekonomiese veranderinge slegs bereik kan word as 'n entrepreneurskapkultuur in Suid-Afrika gevestig word. Daarom moet kinders van kleins af blootgestel word aan entrepreneurskap en moet hul natuurlike entrepreneuriese ingesteldheid gekoester word. Organisasies soos Central Media Group kan 'n groot rol speel in die verandering van die lewens van talle kinders uit agtergeblewe agtergronde. Saam met YEF glo ons dat ons drome kan inspireer en kinders kan bemagtig om die outeurs van hul eie lewenstories te word. Enigiemand wat meer wil weet oor YEF kan Danie Jacobs kontak by info@younge.co.za.
"Belegging in ondernemingsgees is nodig in 'n ekonomie wat entrepreneurs benodig. Ons wil leerders help met die aanleer van nuwe vaardighede en om die kennis te verkry wat hulle in die ekonomie kan belê. Ons help om kennis op te bou vir toekomstige geslagte om voordeel daaruit te trek." – Nick Efstathiou, uitvoerende hoof van Central Media Group.
EINDE
Vir meer besonderhede, tree in verbinding met Nick Efstathiou on nick@centralmediagroup.co.za
---
Who is Central Media Group?
Central Media Group is Central South Africa's leading media and entertainment company, specialising in broadcasting, new media and publishing. It consists of OFM, Digital Platforms and Mahareng Media and Advertising.
OFM, the Sound of Your Life, is Central South Africa's premier commercial radio station, offering a mix of music, news and entertainment. The station celebrates 35 years in the commercial radio sector in 2021. OFM has its head office in Bloemfontein and a satellite studio in Welkom. The station serves the affluent SEM 7-10 economically active marketplace with a broadcast footprint across the Free State, Northern Cape, southern Gauteng and North West. OFM is synonymous with the people of Central South Africa and includes a full spectrum of listeners, from urban working moms and dads to corporate professionals, as well as rural communities and agricultural producers. The station has an incredibly loyal and supportive audience, with it enjoying one of the highest occurrences of time spent listening to the radio in South Africa.
Digital Platforms is a strategic website design and development company. In June 2007, OFM birthed Digital Platforms with a specific focus on online advertising. Today, the Digital Platforms team consists of 22 developers and designers operating as a stand-alone business in the Central Media Group. Digital Platform's services have expanded to include website design and development, social media marketing, search engine optimisation, website hosting, e-commerce development and, most recently, mobile application development.
Since Mahareng Media and Advertising's establishment in 2006, it has become the number one print media platform in Central South Africa. Mahareng proudly offers design and print services as well as custom-fit solutions to its clients. Its main flagship publications are Bloemfontein Courant and Get It Bloemfontein. Bloemfontein Courant is a free community newspaper with news relevant for the local community of Bloemfontein, with 45 000 copies distributed on a Thursday. Bloemfontein Get It is a one-stop glossy magazine, featuring local people, shopping and lifestyle. Its other publications include The Woodpecker/Die Houtkapper, Fichardt Park Neighbourhood Association Magazine, and Wild Olive Estate Magazine. Mahareng Media and Advertising also hosts the popular annual Best of Bloemfontein Readers' Choice Awards.