Press Office
OFM remains Best in Bloem
─── 15:05 Fri, 26 Nov 2021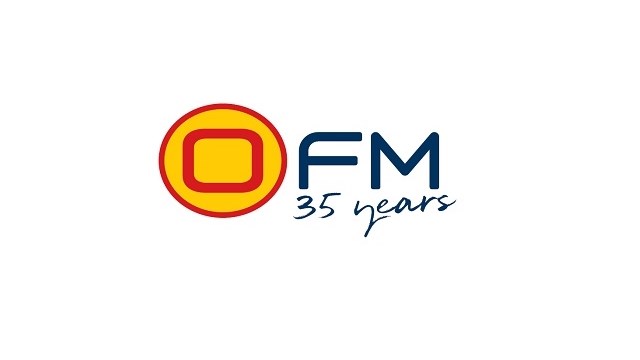 From your car to the office, to the comfort of your home, OFM is the station of choice in Bloemfontein.
Winning the Best of Bloemfontein in the Bloemfontein Courant Reader's Choice Awards 2021 for Best Local Radio Station, Best Local Radio Show, and Best Local Radio Personality, OFM has shown once again that it has captured the hearts and minds of the city and its people.
"It is a privilege and honour knowing that OFM's listening audience values what we do so much so that they vote us the best. We do what we do for everyone that listens. The award is proof that OFM is indeed the sound of your life," says OFM's Programme Manager, Tim Thabethe.
The Good Morning Breakfast, weekdays from 06:00 to 09:00, walked away with the Best Local Radio Show award. The show features host Shandor Potgieter, who won the Best Local Radio Personality award, along with Margaret Whitfield, keeping listeners up to date on traffic news and weather, and SuperSport presenter Sam Ludidi covering sports news.
Bloemfontein Courant launched the Best of Bloemfontein competition in 2013. Readers can vote in more than 70 categories, which cover a range of industries. All the winners can be viewed at www.bestofbloemfontein.co.za.
ENDS
For more info, please contact Lindiwe Mtwentula on 051 5050 900, 082 416 1665, or lindiwe@ofm.co.za.
---
OFM BLY BESTE IN BLOEM
Van jou kar tot die kantoor, tot die gemak van jou huis, OFM is dié stasie van jou keuse in Bloemfontein.
Met die wen van Best of Bloemfontein in Bloemfontein Courant se Reader's Choice Awards 2021 vir beste plaaslike radiostasie, beste plaaslike radioprogram en beste plaaslike radiopersoonlikheid, het OFM weer bewys dat ons die harte en gedagtes van die stad en sy mense verower het.
"Dit is 'n voorreg en eer om te weet dat OFM se luistergehoor dit wat ons doen so waardeer dat hulle ons as die beste beskou. Ons doen wat ons doen vir almal wat luister. Die toekenning is 'n bewys dat OFM inderdaad die klank van jou lewe is," sê OFM se programbestuurder, Tim Thabethe.
Die Good Morning Breakfast, weeksdae van 06:00 tot 09:00, het met die beste plaaslike radioprogram-toekenning weggestap. Die program sluit in die gasheer, Shandor Potgieter, wat die toekenning vir beste plaaslike radiopersoonlikheid gewen het, saam met Margaret Whitfield, wat luisteraars op hoogte hou van verkeersnuus en weer, en SuperSport-aanbieder Sam Ludidi wat sportnuus dek.
Bloemfontein Courant het die Best of Bloemfontein-kompetisie in 2013 van stapel gestuur. Lesers kan in meer as 70 kategorieë stem, wat 'n reeks bedrywe dek. Al die wenners kan by www.bestofbloemfontein.co.za besigtig word.
EINDE
Vir meer inligting, kontak asseblief vir Lindiwe Mtwentula by 051 5050 900, 082 416 1665, of lindiwe@ofm.co.za.