Rugby
Hond has the right pedigree
─── MORGAN PIEK 17:43 Wed, 09 Jan 2019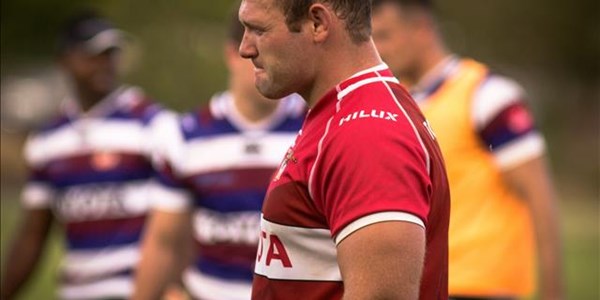 The 28-year-old prop, Schalk "Hond" van der Merwe, will bring a lot of value to the Toyota Cheetahs pack, should he succeed in earning a contract at the Central franchise.
The player who attended school in Bloemfontein and previously played for the University of the Free State Shimlas and Free State Cheetahs, reported for training at the Cheetahs on Wednesday afternoon as a free-agent.
While the Cheetahs already have nine props at their disposal, only Charles Marais and Aranos Coetzee, are older than 25-years-old. The general feeling in rugby is that a prop only reaches his prime at the age of 30-years-old.
Having played for the Lions and Southern Kings in South Africa, the last two teams Van der Merwe played for were at Montpellier (France) and Ulster (Northern Ireland), so taking that into account together with his age, he is sure to bring a tremendous amount of experience to the squad.
He has long been regarded as one of the best scrummagers in the business, and he is also an exceptionally good ball carrier. He brings a lot of bark to any team!
The Cheetahs forwards coach and former Italian international, Corniel van Zyl, certainly sees the value in a player such as Van der Merwe.
"Hond has been here a few times now and he is one of the best at scrum-time, so with all of that experience, he will add a lot of value.
"His presence will also add some pressure on the current players in the squad, and that will bring out the best in them.
"Thirty-years and older is the prime-time for front-rowers as they seem to learn the tricks of the trade later in their careers. He has been around the block, so he would have learnt that, and that will also add a lot of value."
Van Zyl believes that Van der Merwe's time at the Irish outfit, Ulster, would have taught him a great deal, albeit he only played four matches for the team.
"Ulster has got a great setup and they are one of the better teams in Europe, although the results of the last year or two suggest otherwise.
"I'm sure he learnt a lot over there as a player and as a person, and maybe this could be helpful to some of the younger players over here."
Van der Merwe has a lot to prove in order to earn a contract, and the competition for the number one and three jerseys in the team is stiff, but he most certainly has the right pedigree for the job.
@MorganPiek OFM Sport