Rugby
Pienaar reports for duty at the Cheetahs
─── MORGAN PIEK 18:14 Mon, 29 Jul 2019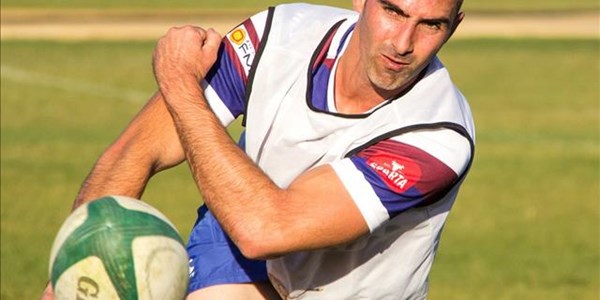 The seasoned Springbok scrumhalf, Ruan Pienaar, reported for training at the Toyota Cheetahs on Monday after recently signing a two-year contract with the franchise.
Pienaar and his family arrived in Bloemfontein over the weekend after packing up in Belfast and relocating to the city where he was born and learnt his rugby.
Pienaar left Bloemfontein 15 years ago to play his rugby at the Sharks, before joining Ulster in Northern Ireland and making a brief turn at Montpellier in France.
In this time Pienaar played 141 games for Ulster in all competitions, and he also captained the side.
Pienaar who represented the Springboks in 88 Tests is widely regarded as a legend at the Kingspan Stadium and his return to the Cheetahs was met with mixed reactions by fans at his former team.
The versatile backline player looked exceptionally sharp in training on Monday, and there may be a good chance that he will play against the Golden Lions in the Free State Cheetahs' third game of the Currie Cup.
The Free State captain, Tian Meyer, did not partake in the training on Monday as he is battling with a hamstring niggle. This could open the door for Pienaar to play as soon as this week already.
Being a 35-year-old, he was huffing and puffing after the training session, and he told OFM Sport that the altitude got the better of him, but he will get used to it again, and he is keen to jump right back into action on Friday evening.
"I've done a lot of training on my own while packing up and moving back to South Africa. It is obviously different to rugby fitness which entails falling, getting up, making tackles, getting around the field, changing direction and so on, but that will all come back in the next few weeks.
"In two weeks' time I will feel a lot better, but I am excited. The guys are working hard and it is high-intensity training which is exactly what I need. There are a lot of youngsters that will push me, so it's good to try and keep up with them.
"I believe that Tian will be ready for the weekend. He has two great games against the Blue Bulls and the Griquas.
"I haven't played rugby since the first weekend in January, but I will be really excited if I get the opportunity to play this weekend, especially where it all started for me."
Franco Smith will be announcing his team for the game against the Golden Lions on Thursday, and the game itself will kick-off at 19:15 on Friday evening at the Toyota Stadium.
@MorganPiek OFMSport