Rugby
Klopp downplays the guard of honour
─── MORGAN PIEK 11:56 Thu, 02 Jul 2020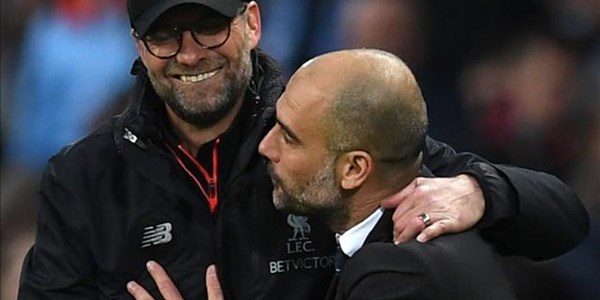 On Thursday night in the English Premiership, Sheffield United and Tottenham Hotspur will both have their sights set on the seventh position on the league table.
Spurs are, however, one point and two places ahead of the Blades in the standing, but neither side will be able to accumulate enough points from this game to overtake Wolverhampton Wanderers who are currently in sixth.
This game at Bramall Lane kicks off at 19:00.
In Thursday night's second match, Manchester City will play in their first league game since conceding the league title to Liverpool a week prior.
They will be in action against the very same Reds, and the Citizens will form a guard of honour for the new champions.
Liverpool coach, Jurgen Klopp, says he appreciates the gesture, but it is not necessary.
"I never had that in Germany, but that was a long time ago. It's an English and Premier League tradition, so we will take it.
"It is a nice gesture, 100%, but I wouldn't need it, to be honest. This is because we go there to play a football game, and we want to win the football game and not celebrate things that happened a week before.
"But, again it is a nice gesture and that is pretty much it."
The German tactician went on to dismiss the notion that as the new champions, Liverpool will have to make a statement in the match by beating City.
"I don't think we have to make a statement. What would change for next year if we beat City tomorrow night or if they beat us?
"If we win, people will say we are the best team in the league and if they win people will say City are better but we won the league. That is really not so important.
"For next season, for sure not. We both have to be ready for next year, not that I will worry too much about City, but that we all have to be ready.
"This game is a very important game because it is the only game we play. City sees it exactly the same way."
This game at the Etihad Stadium gets underway at 21:15.
@MorganPiek OFM Sport