Rugby
Ferreira signs with the Cheetahs
─── MORGAN PIEK 16:00 Thu, 28 Jan 2021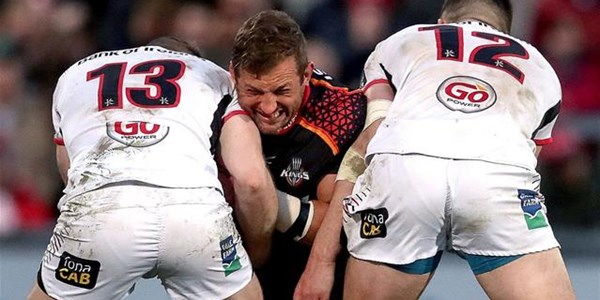 The 36-year-old prop, Schalk Ferreira, will be joining the Toyota Cheetahs.
It's a done deal that the former Stormers and Southern Kings front-rower will be relocating to Bloemfontein on a two-year contract.
Ferreira has been without a contract for the past ten months, and he will be reporting for duty next week for the start of the Franchise Cup preseason.
Ferreira is the fourth signing confirmed at the Cheetahs this week as they begin rebuilding.
Ferreira confirmed the news to OFM Sport and added that he and his family are in the process of packing to relocate.
"I did sign a two-year contract at the Cheetahs. My family and I are feeling massively glad and very blessed at this moment.
"I trained for ten months with not knowing whether or not there will be another year or two in my rugby career, but I did live my life as if there would be. As a man of faith, the Lord did come through.
"The next two years will be massively important for me. I still want a bite of the apple and I still feel that I have a lot to give, and my body does still feel really good.
"I told coach Hawies (Fourie) that I want to compete for cups again and I think that the Free State is going to give it.
"I know a couple of the guys that I played with before. A couple of the senior guys like Ruan (Pienaar) and Frans (Steyn). I am just really excited to be a part of the Cheetahs and the culture of the team.
"Even my family is looking forward to it. My little boy is going to grade one now and my wife has a couple of friends up there in Bloemfontein.
"The future is looking bright. There are talks of the Cheetahs joining the European Challenge Cup or something like that. So, we are stoked.
"We are packing at the moment because we have to be there on Wednesday because the guys are starting. It is a little bit chaotic at home, but after ten months of having nothing to talk off and just believing that something will come our way has made us really happy and excited."
Ferreira will report for duty at the Cheetahs on Wednesday when they begin with their preseason for the upcoming Franchise Cup.
Meanwhile, the former Springbok flank, Jacques Potgieter, will undergo his medical and fitness tests on Friday. Potgieter also previously played for the Kings.
@MorganPiek OFM Sport