Rugby
Selection consistency important for the Springbok
─── MORGAN PIEK 15:56 Wed, 20 Oct 2021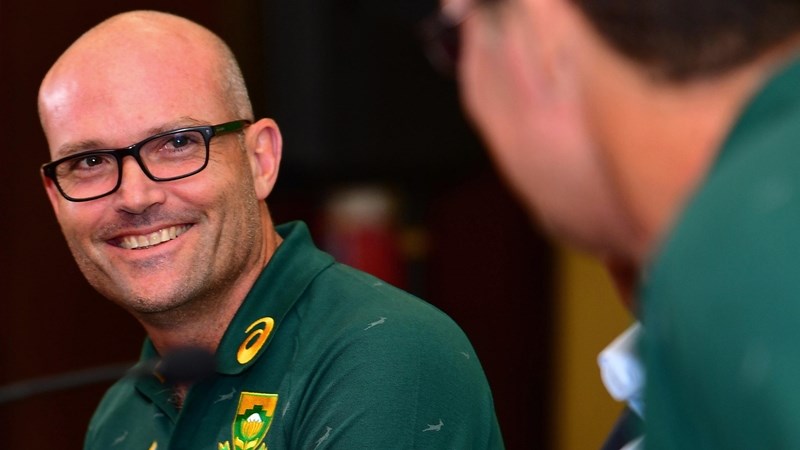 The Springbok coach, Jacques Nienaber, has highlighted the importance of consistency as they prepare to head out to Europe for the End of Year Tour. It's first time since 2018 that the Springboks will be on tour in Europe.
In 2019 the Boks didn't tour due to the Rugby World Cup in Japan, while last year Covid-19 derailed the plans.
The couple of players such as the Stormers loose-forward, Evan Roos, has burst onto the scene this year and he has been knocking on the Springbok door.
With two years to go before the next World Cup, Nienaber, said it's important to be consistent with his squad selection, but the door is not shut for players who have been performing locally.
"Those players probably fall in the category of fringe national players, where they are delivering proper performances at franchise level. If you look at it, there were probably one or two good performances from a teams' perspective and I agree guys like Evan have put in some proper individual performances.
"But the key is now to put in consistent performances and kick on in teams that are performing consistently, not only at an individual level. It's almost a case of the team having to be lifted by the showings of those players.
"By doing that, you encourage a player to take ownership of different things, like his department or showing general leadership. The players know exactly what we're talking about,"
"Evan is playing brilliant rugby, but what about Jasper Wiese? He's only played 10 Tests and will possibly add another three more. He's still very much a rookie. He's in this position because he kept knocking and knocking on the door.
"Even when he came in, he was probably number four in the pecking order. Then Duane got injured, Dan du Preez got Covid-19 and his brother Jean-Luc got injured. He persisted and got his chance.
"There's no door standing in anyone's face, we're still watching everyone and keeping tabs on their performances."
The Springboks tackle Wales on 6 November at the Millennium Stadium in their first Test on tour.
Morgan Piek OFM Sport