Rugby
Bergh backs his 'mentality monsters'
─── MORGAN PIEK 13:32 Fri, 24 Jun 2022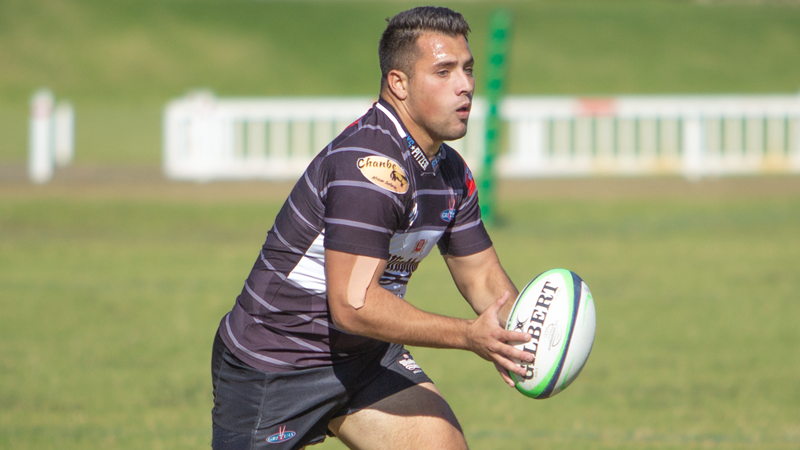 The Griquas coach, Pieter Bergh, has hailed the young crop of players in his side ahead of Friday's Currie Cup final against the Pumas in Kimberley.
Bergh, who is in his first year as the head coach of the Peacock Blues took a bunch of unknowns and transformed them into a team that could be the 2022 champions.
The astute coach took a leaf out of the book of the Liverpool manager, Jurgen Klopp, by hailing his stars as 'Mentality Monsters'.
Bergh feels that the mentality of his players is second to none.
"I call John Mulder, Zander du Plessis, Rynhardt Jonker and Sango Xamlashe, like the Liverpool manager Jurgen Klopp calls his players, 'mentality monsters'," said Bergh.
"They are young players, but they just have so much belief in themselves.
"For example, when we broke the Cheetahs unbeaten run, we had Johan lining up against Ruan Pienaar. We had Zander fronting up to Frans Steyn.
"We backed those young guys and they stepped up to the challenge and performed against opponents of that experience, two World Cup winners. They outplayed and outclassed them that day."
Saturday's big final in the Diamond City kicks off at 15:00.
Griquas - 15 George Whitehead, 14 Munier Hartzenberg, 13 Sango Xamlashe (captain), 12 Rynhardt Jonker, 11 Luther Obi, 10 Zander du Plessis, 9 Stefan Ungerer, 8 Siba Qoma, 7 Hanru Sirgel, 6 Werner Gouws, 5 Derik Pretorius, 4 Cameron Lindsay, 3 Janu Botha, 2 Janco Uys, 1 Kudzwai Dude.
Replacements - 16 Simon Westraadt, 17 Eddie Davids, 18 Andries Schutte, 19 Johan Retief, 20 Michael Amiras, 21 Johan Mulder, 22 Fiela Boshoff, 23 Chris Hollis.
Pumas - 15 Devon Williams, 14 Tapiwa Mafura, 13 Sebastian de Klerk, 12 Eddie Fouché, 11 Jade Stighling, 10 Tinus de Beer, 9 Chriswell September, 8 André Fouché, 7 Willie Engelbrecht (captain), 6 Daniel Maartens, 5 Shane Kirkwood, 4 Deon Slabbert, 3 IG Prinsloo, 2 Eduan Swart, 1 Corné Fourie.
Replacements - 16 Llewellyn Classen, 17 Dewald Maritz, 18 Simon Raw, 19 Kwanda Dimaza, 20 Francois Kleynhans, 21 Giovan Snyman, 22 Ali Mgijima, 23 Alwayno Visagie.