Rugby
Junior Bok Annies gets a run against the Griffons
─── MORGAN PIEK 15:35 Wed, 15 Nov 2023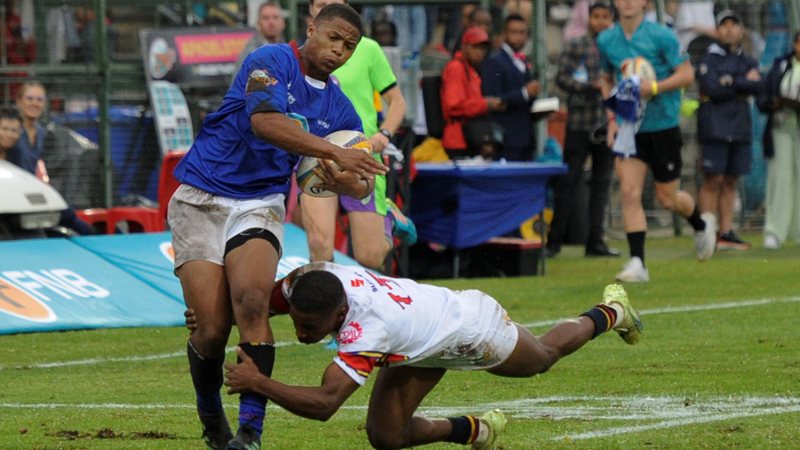 "This is a very big opportunity for me and I am very grateful for it. This is something we are working very hard towards. There are many senior players in the team and I've already learnt a lot from them."
The University of the Free State Shimlas and Junior Springbok winger, Michael Annies, is set to play for the Toyota Cheetahs on Friday when they face the Griffons in Bloemfontein in the first of two EPCR Challenge Cup warm-up games.
The Cheetahs will field two teams in the match, and the Baby Bok speedster, Annies, is set to play.
Annies has been training with the team lately, but now he will get to put what he has learnt at the Currie Cup champions into practice.
With Daniel Kasende being at the Ospreys in Wales, Annies will get a run and he told OFM Sport that it is a massive opportunity.
"This is a very big opportunity for me and I am very grateful for it," said Annies.
"This is something we are working very hard towards. There are many senior players in the team and I've already learnt a lot from them.
"We are playing a warm-up match against the Griffons on Friday and I will get some game time and I am really looking forward to it.
"It is a very big leap towards senior rugby, I am very grateful for the opportunity and I will make the most of it."
The Orange team will tackle the Griffons in the first half, while the White team will take to the field in the second stanza.
Friday's warm-up game at the Grey College will kick-off at 12:00.
Orange team – 15 Tapiwa Mafura, 14 Cohen Jasper, 13 Evardi Boshoff, 12 Reinhardt Fortuin, 11 Andell Loubser, 10 George Lourens, 9 Ruan Pienaar, 8 Jeandré Rudolph, 7 Friedle Olivier, 6 Gideon van der Merwe, 5 Victor Sekekete, 4 Rynier Bernardo, 3 Justin Forwood, 2 Chucky van der Westhuizen, 1 Alulutho Tshakweni
White team – 15 Litha Nkula, 14 Michael Annies, 13 Andell Loubser, 12 Ali Mgijima, 11 Tapiwa Mafura, 10 Abner van Reenen, 9 Raegan Oranje, 8 Siba Qoma, 7 Oupa Mohoje, 6 Daniel Maartens, 5 Carl Wegner, 4 Mzwanele Zito, 3 Laurence Victor, 2 Marko Janse van Rensburg, 1 Schalk Ferreira.
Morgan Piek OFM Sport