Rugby
World Cup-winning Springbok Strydom dies in car accident
─── MORGAN PIEK 08:18 Mon, 20 Nov 2023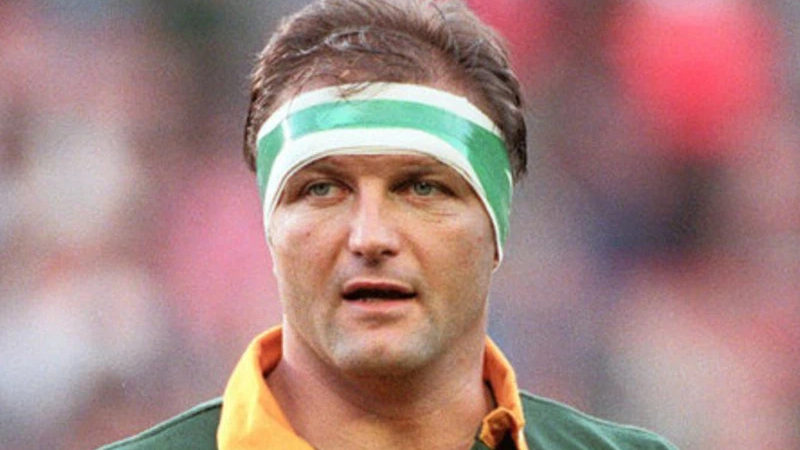 "We are deeply saddened by the news of the passing of Hannes. We share a tight bond as members of the 1995 group and to lose yet another one of our brothers is a big blow."
The Rugby World Cup-winning Springbok lock, Hannes Strydom, was sadly killed in a car accident on Sunday evening.
The Welkom-born second-rower was traveling on the N4 in the Witbank area when the accident occurred.
Strydom becomes the fifth member of the historic 1995 Rugby World Cup-winning team to lose his life after Ruben Kruger, Joost van der Westhuizen, James Small and Chester Williams. In addition, the coach of that team, Kitch Christie, also passed on.
Approximately nine years ago, Strydom, survived a hijacking in Pretoria. In this incident he was in the ICU after suffering a fractured skull and a stab wound
Strydom, who was successful pharmacist after retiring from rugby, represented Eastern Province, the then Northern Transvaal (Bulls) and the then Transvaal (Lions).
He played in 21 Tests for the Springboks with his most famous moment being the 15-12 victory against the All Blacks in World Cup final at Ellis Park in Johannesburg, which saw South Africa being crowned as the World Champions for the first time.
"We are deeply saddened by the news of the passing of Hannes, said Straeuli, CEO of Lions Rugby and former teammate
"We share a tight bond as members of the 1995 group and to lose yet another one of our brothers is a big blow.
"Our sincere condolences go out to his family, friends and the rugby fraternity at large."
He was 58.
Morgan Piek OFM Sport