SA
Lower infection rate among health workers proves vaccines work
─── 12:41 Wed, 15 Sep 2021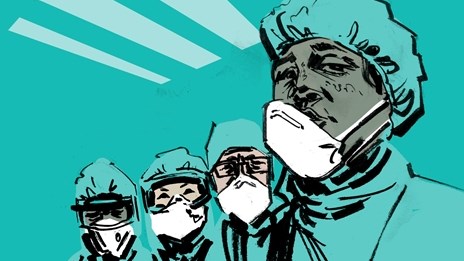 New data on the effectiveness of the Covid-19 vaccine can be seen among the country's healthcare workers.
Medical staff have been at the forefront of fighting the pandemic since the first case in South Africa on 5 March 2020.
Healthcare workers were also first in line to receive the jab at the onset of the global vaccination roll-out strategy.
SA medical staff in Gauteng were part of the Sisonke Johnson & Johnson (J&J) vaccine trial earlier this year.
Now the Gauteng department of health has revealed some positive feedback on vaccine effectiveness.
"Vaccines are working well in preventing Covid-19 infections in healthcare workers in Gauteng. Only 257 were infected in the third wave this year compared to 929 in the first wave last year," said health MEC Nomathemba Mokgethi in a written reply to questions submitted by the DA's Jack Bloom.
Mokgethi said "these are the early indicators of the effectiveness of vaccinations".