SA
International Nurse's Day celebrated in honour of nursing heroes
─── 11:07 Thu, 12 May 2022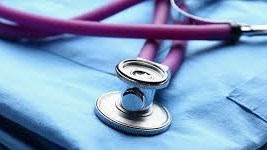 International Nurse's Day is being celebrated today, where nurses around world are honoured for their selfless work and sacrifices they make - especially in the times of COVID-19.
This years' theme is "Nurses: A Voice to Lead - Invest in Nursing and respect rights to secure global health."
Mondli Mvambi, spokesperson for the Department of Health in the Free State, says that International Nurse's Day commemorates the hard work these front-line workers do.
"When one gets sick, you get welcomed by a nurse and throughout your entire stay at the hospital you get taken care of by a nurse."
He further added that COVID-19 has had a major impact on nurses, especially when their colleagues pass away, and they have no choice but to mourn and go on with their jobs.
"We undergo a lot of training programmes and provide psychosocial support to keep them motivated, because they witness people dying every day under various circumstances. Not everybody is meant to be a nurse, and face what nurses face. A nurse feeds, clothes, bathes, cleans, and gives medication to patients in their care."
Mvambi says nurses are the foundation of life, as it is through nurses that new life is welcomed into the world, and that life is nurtured and taken care of. It is nurses who teach us how to raise kids into meaningful adults.
Enrolled nurse, Thandi Leeuw, has been a nurse for more than 25 years. She has been working with TB patients for 9 years at Poly Clinic, at Pelonomi Hospital.
She says although nursing is a rewarding profession, the shortage of staff and lack of resources has been one of the biggest challenges they have to face.
"Seeing my patients recover from an illness is one of the biggest achievements for me as a nurse."
When patients thank her and appreciate her help, it makes her work worthwhile.
"International Nurse's Day, to me means that all the hard work we do as nurses is acknowledged, therefore a day dedicated to us is a big thing."
Furthermore, Mondli's message to the nurses around the world is that he takes his hat off for nurses and he wishes them the loveliest day, full of love, laughter, and vibrancy. "May they live long, and may they impart the skill they have and give love to the world."
OFM News/Heidré Malgas