Soccer
Bafana claim the double over Ethiopia
─── MORGAN PIEK 07:40 Wed, 13 Oct 2021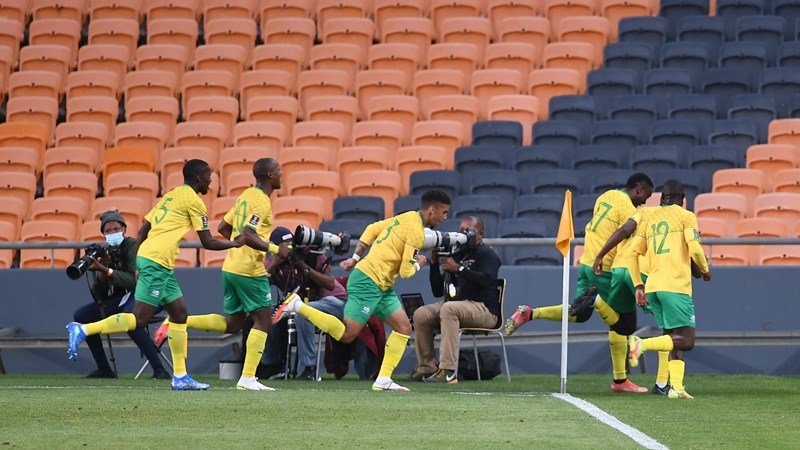 Bafana Bafana remains unbeaten in the 2022 FIFA World Cup qualifiers after claiming the double over Ethiopia. On Tuesday night at the FNB Stadium in Johannesburg, Bafana beat their East African counterparts 1-0.
The only goal in the game came in the 11th minute courtesy of an own goal by the Ethiopian captain, Getaneh Kebede.
In Tuesday's other Group G game, Ghana beat Zimbabwe 1-0. This means that Ethiopia and Zimbabwe are out of contention for the play-offs, while South Africa and Ghana remain in the hunt, but they still have to face each other in the return fixtures.
The Bafana coach, lauded the improve his team has shown since they drew to Zimbabwe in Harare in their first qualifying match.
"We started here one month ago during the first camp and when you see the steps that we've made, it's down to the excellent work by the players.
"I can only ask certain things of my players and hand out instructions but in the end, it's the players who go out and perform. At first in the game against Zimbabwe we were hesitant, and you saw a team that was lacking confidence.
"Then you saw three days later against Ghana a team with improved confidence playing good football and now a few days ago you saw a team that fights. So, we've made big steps in a short period of time.
"I think the players try to carry out instructions and while they perform it sometimes better than other times, their attempting to do it is the most important.
"When comparing it to the first days a month ago, the behaviour of the players gives me confidence for the future."
South Africa will host Zimbabwe at home next month before rounding of their Group G matches in Ghana.
Morgan Piek OFM Sport