Soccer
De Bruyne set to start in Leipzig
─── MORGAN PIEK 16:08 Tue, 07 Dec 2021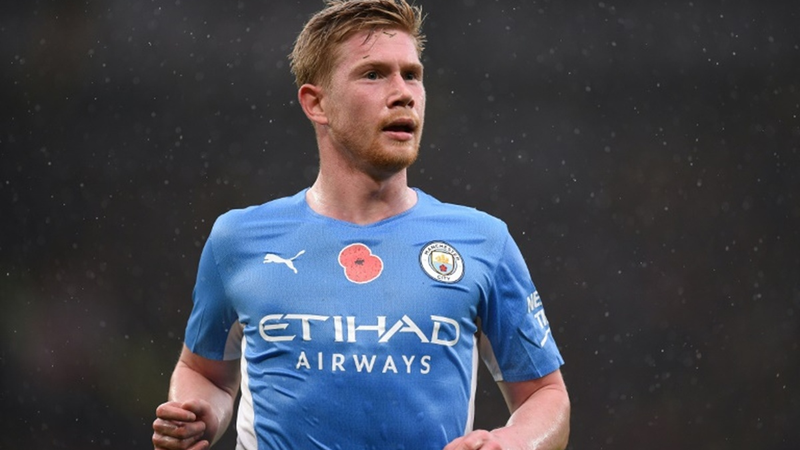 The Belgium international, Kevin de Bruyne, will be in action on Tuesday evening for Manchester City in the UEFA Champions League away match to Leipzig in Germany.
The star player made his return to the park on Sunday during the Citizens 3-1 victory over Watford at Vicarage by coming off the bench.
The City manager, Pep Guardiola, confirmed that the midfielder will be starting on Tuesday night.
"Kevin played all the season from the beginning, he arrived after the European Cup final in difficult conditions and then got Covid-19.
"He has to come back and fight for position. He does not have to show me anything. It's for himself; show what he's got and do what he's done for five or six years every three days.
"Competition is so necessary and he knows it but so does Bernardo Silva and all the wingers. They have to show it in five minutes or in 90 minutes, they have to show the quality for themselves and everyone.
"Kevin got corona when he was growing in his physical condition and it was a setback.
"The people who suffer feel so empty in the next days. Tomorrow he will start and we'll see how many minutes he can play."
This game at the Red Bull Arena kicks off at 19:45.
Meanwhile, over at the San Siro, AC Milan will be up against Liverpool. The Reds boss, Jurgen Klopp, has confirmed that he will rotate his squad and it remains to be seen if Mo Salah will be in action.
This game gets underway at 22:00.
Morgan Piek OFM Sport