Soccer
Broos apologises for PSL comments
─── MORGAN PIEK 07:28 Mon, 20 Jun 2022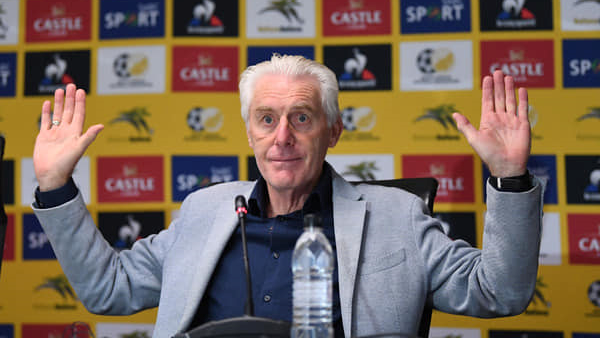 The under-fire Bafana Bafana coach, Hugo Broos, has come out and apologised for comments he made regarding the quality of the Premier Soccer League.
The 70-year-old Belgian coach ruffled some feathers last week Tuesday during a press conference where he said that the PSL is simply not good enough to produce quality players.
This came following Bafana's 2-1 defeat to a second-sting Morocco in Rabat during round one of the Africa Cup of Nations qualifiers.
Broos remarks upset many in the country, while there are some that feel what he said needed to be said.
Broos said that he certainly did not intend to be disrespectful with his remarks and further said in order to qualify for the 2023 AFCON and 2026 FIFA World Cup they will be help in reaching the goal.
"I want to apologise if my declaration in the press conference last Tuesday was disrespectful against this nation. This was not my intention, certainly not. I came here one year ago and the only thing I want is for SA football to become better. I think we are on the right way, but there is still a lot of work to do. I hope that this country will be with us to change some things, things that we have to change.
"I will do everything, and even more than everything to qualify the team in September for AFCON next year. And I will do everything to be at the 2026 World Cup. I know the potential of this country - we can make it happen.
"We need everybody in this country, not only me or SAFA – everybody who can help has to help us. I am sure we can succeed and bring South Africa to be present at every AFCON and take them to the 2026 World Cup."
South Africa will face Liberia on 19 September at home at a venue yet to be confirmed.
Morgan Piek/OFM Sport