Tennis
He is a very tough opponent - Harris
─── MORGAN PIEK 08:39 Tue, 04 May 2021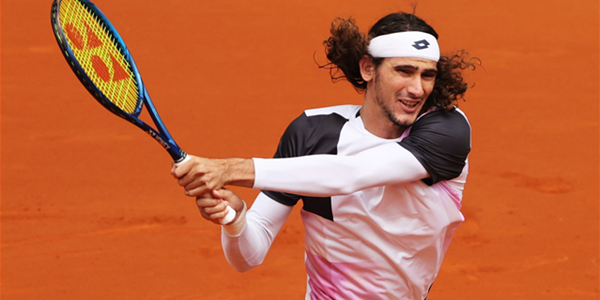 South Africa's leading men's singles tennis player, Lloyd Harris, is expecting another tough outing when he takes to the court in round two of the Madrid Open in Spain.
On Monday, Harris made another big statement during what was his debut match at the clay-court event by knocking out the world number 17, Grigor Dimitrov, of Bulgaria in three sets.
Harris now has a record of four wins against top 20 players in 2021, while he has not lost a game.
Following his win, Harris said when he found a way to dictate the game he was able to close it out.
"I found a way to dictate again and that is exactly what I was doing well.
"When I started dictating again I was able to close it out, so I was very happy with that.
Harris will next face the world number 24, Alex de Minaur, of Australia.
Harris says that he and the 22-year-old from down-under have a history, but he expects a tough outing on the clay.
"He is a very tough opponent and he doesn't give you very much.
"We've had an epic match before and I think that it is going to be a very difficult one, but I'm really looking forward to it."
In 2019 Harris and De Minaur met on a hard court in Tokyo, Japan, with the South African winning the match 6-3, 6-7, 7-6.
Harris and Di Minaur battle it out from 18:25 on Tuesday night.
@MorganPiek OFM Sport