The Good Morning Breakfast
What's Johan Stemmet up to these days?
─── 08:23 Mon, 29 Mar 2021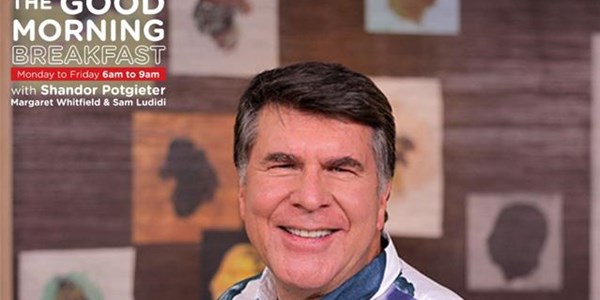 Ever wondered where in the world those TV personalities, musicians, actors and news readers from days gone by are? Well, we got hold of Noot vir Noot host, Johan Stemmet, to find out what he's keeping himself busy with...
TV legend and host of the long-running Noot Vir Noot, Johan Stemmet, joined the Good Morning Breakfast on OFM.
Born in Springbok, Johan studied law, languages and education at Stellenbosch University and UCT. His TV career started in 1980 when he began creating various music and variety programmes for the SABC. Ten years later, he conceived the format of Noot Vir Noot and the show started in 1991.
Noot vir Noot is one of South Africa's most recognisable television shows and is the longest-running game show in the country. The show, that pits 4 contestants in rounds of music trivia, has been on the air for 25 years, still maintains stellar ratings and is now in its 41s season.
We caught up with Johan to find out what he is getting up to since he stepped down as the host of the popular TV game show.
Listen to the full conversation below.