The Good Morning Breakfast
Standard Bank R50 000 grand prize winner announced!
─── 09:47 Tue, 15 Jun 2021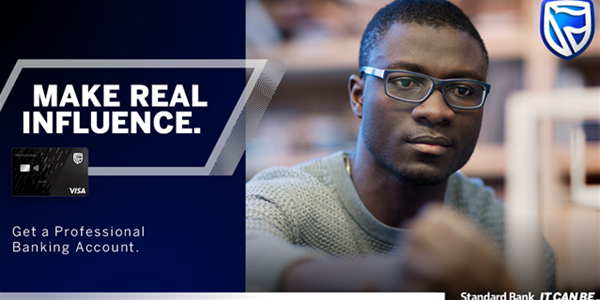 Listen to hear who won the R50 000 grand prize on The Good Morning Breakfast show!
This morning, a 24-year-old University of the Witwatersrand graduate, Goitseone Moteane from Kathu, who studied BScEng Metallurgy and Materials Engineering and is now a Professional In Training (Metallurgy), was the lucky lady who bagged R50 000 cash, just for entering and also having a Standard Bank Professional Banking account!
"My future plans: My career goal is to one day be a mine manager for the company I'm currently working for. I'd also like to put my name out there to inspire the youth especially females to go for STEM careers and to not shy away from the mining industry. I'm also passionate about property and I would like to own affordable student accommodations.
"How I want to make a mark: I plan to work hard and smart. I want to grab every opportunity that comes my way in the company. I'd like to make my mark by being the first at something or innovating something that will help the mining industry as we know it. I'll study further and connect with like-minded people."
Congratulations Goitseone, you truly deserve this boost from Standard Bank.
Thanks to all who participated.
---
As a young professional, it's never too early to enjoy a private banking experience. Get a head start in life with a Professional Banking Account from Standard Bank. An account to match your career ambitions. Once you sign up, you'll have 24/7 access to a personal banking team focussed on your finances, up to prime less 1% on Vehicle Asset finance ,You'll get flexible terms and competitive rates on savings and cash investment solutions And if you kickstart your Online Share Trading portfolio with R1 000, Standard Bank will match that amount to get you started. Visit standardbank.co.za for all the details. Standard Bank. #ItCanBe. Standard Bank is an authorised FSP. T's & C's apply.
Standard Bank R50 000 grand prize winner: