The Good Morning Breakfast
"Best in the world" and only in Grade 8
─── 10:36 Tue, 16 Nov 2021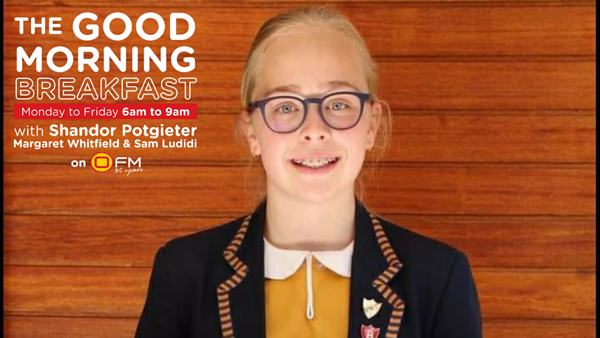 Mia Delport, a Grade 8 learner from Oranje Girls High School in Bloemfontein, was recently crowned winner of the International Festival of Engineering Science and Technology.
Mia Delport (14) spent hours doing research during every break to determine how many children wash their hands after using the bathroom.
Also Read: "Everybody can be a star" - SA's top tween speaker
She was stunned with her findings and decided to do something about this.
Mia presented a design to ensure that all bathroom users sanitise their hands when opening the door... if you do not clean your hands the door won't open.
Listen to the full interview here: