The Good Morning Breakfast
Francois van Coke: "Dit raak beter as jy ouer raak"
─── 09:22 Wed, 04 May 2022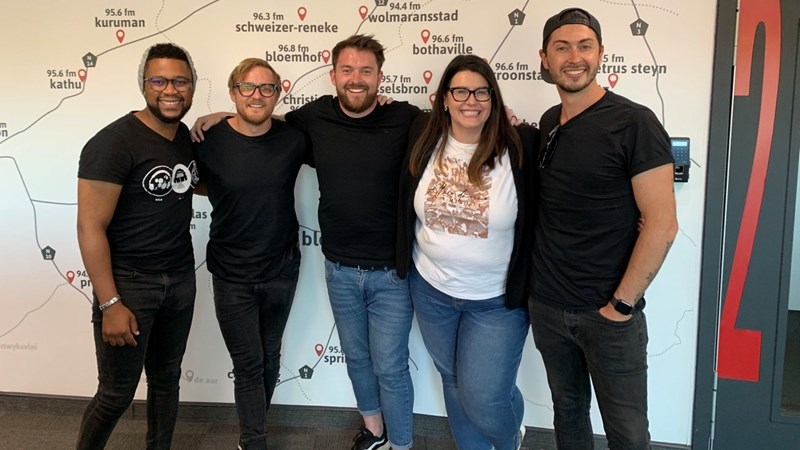 Francois van Coke deel meer oor sy onlangse boks geveg teen Derick Hougaard, hy help vir Sam om sy doek te ruil en hy sing van sy treffers.
Francois van Coke is Rock Royalty maar meer onlangs het hy 'n kort maar baie suksesvolle boks-loopbaan afgeskop. Hy het sy geveg gewen teen voormalige Springbok Derick Hougaard, maar tog was dit nie sy ergste fight nie.
Luister na die onderhoud hier:
Francois is 'n pa van twee pragtige kinders en met die wat hy gereeld op die pad is vergeet hy soms hoe om die klein goedjies te doen soos 'n doek omruil. Shandor het besluit om hom net in oefening te hou om te kyk of hy 'n doek op 'n huilende Sam kan kry...
Francois het ook sy bekende enkelsnit Dagdrome in Suburbia gesing:
Om op hoogte te bly met Francois se optredes volg hom op Instagram en Facebook.