VIP Access
Entertainment Bubble 17 February 2021
─── 00:00 Wed, 17 Feb 2021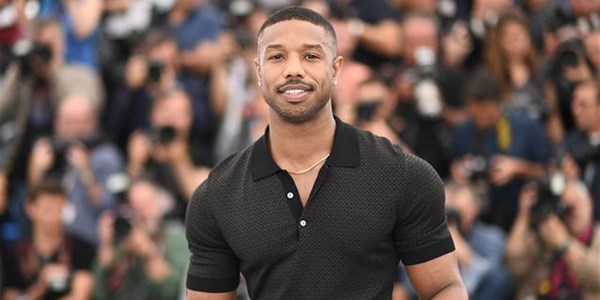 North West Gets Creative & Michael B Jordan Sees The Water From Below
North West invited by Bob Ross
North West daughter of Kim Kardashian West and Kanye West has been invited to visit the Bob Ross Experience in Muncie, Indiana, after she showed off that she has some super skills with a paint brush. She drew a landscape oil painting, and Sarah Strohl, an executive assistant at Bob Ross Inc, has revealed they're eager to nurture North's talents and the parents of the seven year old were impressed and shared the moment with the world.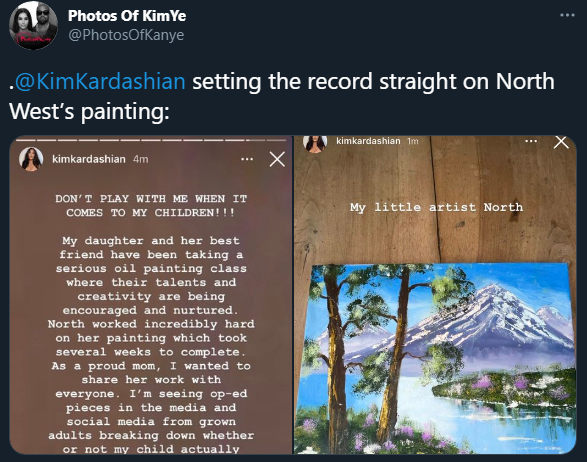 Michael B Jordan Rents Aquarium
The Black Panther star is not just a fighter on the screen, but a fighter for love too. Michael did justice this past Valentine's Day by treating his better half Lori Harvey to an aquarium experience that doesn't just have fish only but some roses and candles to set the mood for the private picnic for the two. Lori went on Instagram stories to share the occasion.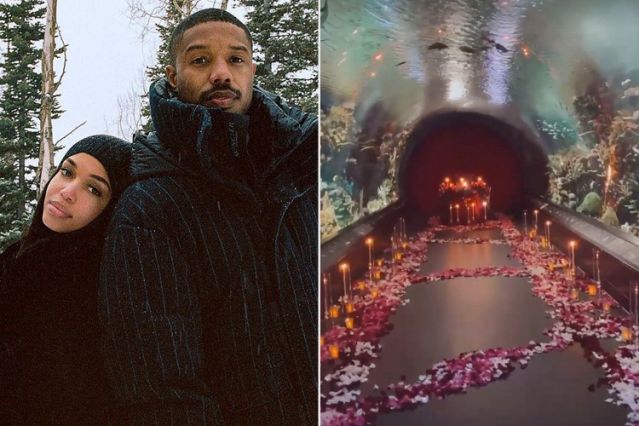 Check original source by clicking on the pictures above.