VIP Access
Entertainment Bubble - Not quite what Billie Eilish wanted?
─── 00:00 Thu, 18 Mar 2021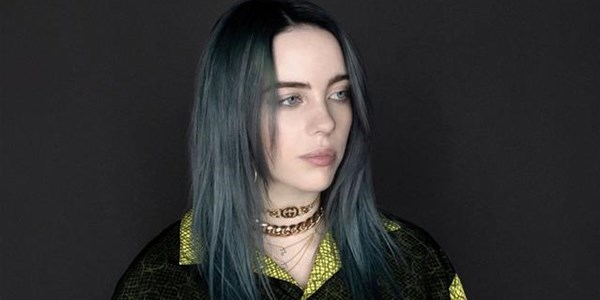 Billie Eilish makes a shocking speech at the Grammy's & Cardi B social media fight.
Billie Eilish Being A Sweetheart To Megan Thee Stallion
According to the INSIDER: Billie Eilish is really an honest and loving talent and is not jealous at all and she showed it at the Grammy's. She took to the stage after winning record of the year for "Everything I Wanted" but she truly didn't feel like she deserved it. Billie placed it to the world while looking at Meghan, telling her how much she deserves the award and not herself because she had the biggest song and that was followed by an applause to confirm what she said.
Twitter War For Cardi B
According to E! Rapper Cardi B and TV host Candace Owens went all out to call each other out on twitter following a performance by Cardi B at the Grammy's.
Candace made an appearance on the Tucker Carlson's show, where she was placed to discuss the controversial son "WAP" by Cardi ft Meghan Thee Stallion at the Grammy's and Candace spoke her mind.
WARNING! Explicit graphics dancing
"This seems like an attack on American values, American traditions, and you're actually actively trying to make children aspire to things that are grotesque," Candace said. She later added to the comment, "This is not the patriarchy that's keeping young woman down. It's displays like this—displays of blatant nudity and sexualization that is keeping women down in this society."
Cardi saw the interview and was not having it. The rapper took to Twitter and shared the clip on social media with the caption, "Yaaaayyyyyyy WE MADE FOX NEWS GUYS !!! Wap wap wap."
And Candace had some thoughts. "Just @ me next time, directly," she replied.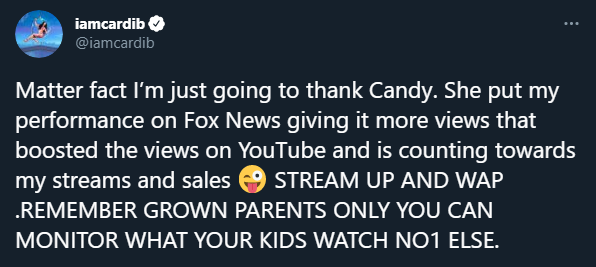 Check original source by clicking on the pictures above.