Women's Month Blog
Irene Fischer dreams big despite challenges
─── 09:00 Mon, 01 Aug 2016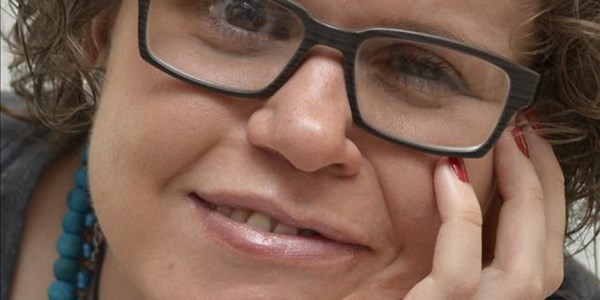 Throughout August, OFM celebrates inspirational women from Central South Africa. One such a changemaker is Irene Fischer. Neo Letsoha spoke to this incredible survivor.
As a young girl Irene Fischer dreamt of becoming a police officer or private investigator, because she wanted to help people. In high school, the dream changed to becoming a movie director. Finally after studying journalism, she fell in love with radio. But life had other plans for the burgeoning entertainer.
Not long after starting a stint as traffic anchor on radio station OFM, Fischer, who was affectionately known to Central South African audiences as 'Margarine', was involved in a horrific vehicle accident on a Thursday morning in October 2009.
A truck carrying 25 tons of maize, skipped a red traffic light and slammed into Fischer's small car. After suffering a fractured pelvis and skull, torn liver and milt, broken shoulder and collarbone, perforated lung and serious brain and chest injuries, her family was told Irene had only 72 hours left to live.
That was nearly seven years ago.
Although the accident left her hemiplegic with a speech impediment, Fischer, refuses to let her circumstances get the better of her and now helps others overcome their challenges. She also highlights the plight of those suffering with brain injuries through motivational talks.
"Do not assume that I am dumb or a lesser life force just because I walk and talk differently than you do and therefor ignore me. Treat me with patience and kindness, respect and consideration, because I bleed red just like you do. I also have a heart, toenails, a bellybutton, nose hair and a bladder – just like you – because I remain a human being. I am not asking you to become my best friend. All I am asking is a smile. Look me in the eyes and smile. I would appreciate that little bit of acknowledgement. I think any person deserves that common courtesy whether they are disabled or not."
Source: www.mylifewithabrokenbrain.co.za
Neo Letsoha spoke to Irene Fischer: