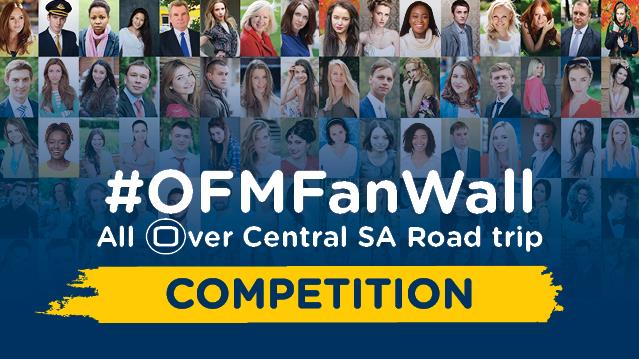 Win big with #OFMFanWall!
As part of our mission to turn 2022 into #Twenty20You, OFM wants you to be part of a very special photo album. During our outside broadcasts in the various towns and cities of our beautiful broadcast region (Free State, Northern Cape, North West and Vaal) we want to meet you!
Be part of OFM's epic #Twenty20You road trip album and win big… R20 000 big!
Not only are we creating a digital memory of our cherished listeners to publish online, we plan to place this giant montage on the highways criss-crossing Central South Africa and let your friendly faces welcome visitors to OFM airspace.
To enter, visit any OFM outside broadcast from 1 March to 25 June 2022, have the OFM team snap your pic in the designated area, and let them capture your details to be entered into the grand prize draw on OFM's birthday, on 1 July 2022. R20 000 could be yours!
Ts & Cs apply. No under 18s.
OFM, the sound of your life – turning 2022 into #Twenty20You!
---