Local News
'Pierre Korkie completely deaf'
─── 11:38 Mon, 10 Mar 2014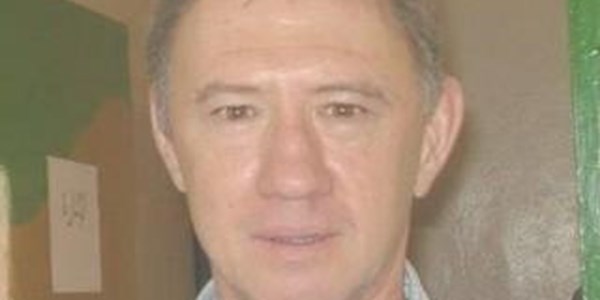 Christal-Lize Muller

Bloemfontein - Hope is not lost that contact will soon be restored with the Al Qaeda group holding former Bloemfontein teacher, Pierre Korkie, captive in Yemen.
Gift of the Givers director, Imtiaz Sooliman, says the organisation's Anas al-Hamati, who was prominent in the release of Pierre's wife, Yolandé, has now turned to his own tribal leaders in Yemen to locate Pierre's capturers through another tribal group.
The group, from the Abyan province, has confirmed that Pierre is still alive and is being held at an unknown location.
Sooliman says Korkie is however in poor health and is now completely deaf.

Yolandé yesterday again pleaded with the rebels to release her husband. She and her two teenage children live in Bloemfontein.
Sooliman says leaders from the Abyan tribal group gave their word to a Yemeni leader of Al Hamati's tribal group that they would try to get in contact with the Al Qaeda group holding Pierre hostage.

They however made it clear that it is very difficult to locate Al Qaeda in Yemen.

Some of Al Qaeda's foot soldiers can be identified but not even they know who the real leaders are, says Sooliman.

"Unfortunately it's a waiting game. We don't have any direct communication with Al Qaeda anymore. We are dependent on other people, who themselves say it is very hard to find members of Al Qaeda."

According to Sooliman, Al Hamati, who is currently in Dubai after he and his family received death threats, will contact his tribal leader who is speaking to the Abyan tribal group trying to locate Korkie in Yemen.

Al Hamati and his family fled Yemen after the rebels accused him of stealing the ransom they thought was paid by the South African government for Pierre's release.

Sooliman says the government has completely entrusted Gift of the Givers with the situation, because South Africa does not pay ransom or negotiate with terrorists.

"We are positive that Pierre is still alive and we are doing everything possible to get him back alive."

Gift of the Givers continues to distribute aid donations in Yemen.

In light of this Sooliman hopes the Al Qaeda leaders will realise South Africa is there to benefit Yemeni people and in the process release Korkie as a gesture of goodwill, as they did with Yolandé early in January.




Gift of the Givers director, Imtiaz Sooliman: