Local News
Jobless man builds helicopter with recycled material
─── 09:46 Fri, 19 Jun 2015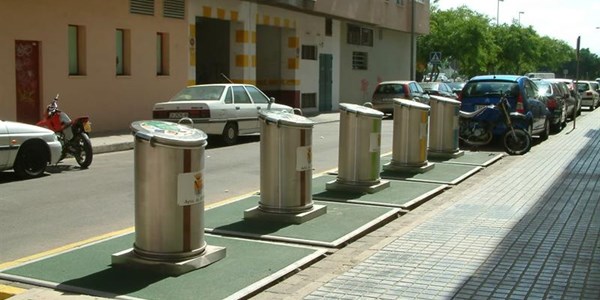 Rustenburg - All he wanted to do was fly in a helicopter. So an unemployed man at Siza informal settlement near Rustenburg decided to follow his dream - and build his own helicopter.
Now he is calling on aviation experts or experienced pilots to check if it would be safe for him to take his home-built helicopter on its maiden flight.
Vusimuzi Mbatha, 35, originally from Libode in the Eastern Cape, said he became fascinated with helicopters after seeing one during a strike on the platinum belt in the North West last year.
"I dreamt I was controlling a helicopter. That was in January last year, during the strike in the platinum mines. The dream continued and I decided to follow it. It was easy to build this helicopter because I have a vision of what I wanted to do," he said.
He said he started to buy parts, bit by bit, and used scrap metal to build his helicopter.
The giant helicopter stands proud in front of his shack, attracting locals to take a look at the metal giant with a roaring engine.
"We thought he was playing when he started to assemble it. We did not see it until today [Thursday]. All we heard was the roar of an engine and rotating rotor," said Kgositsile Lumko.
"We are surprised. We never expected something like this to come from our area. This guy is talented. Government needs to help him to take his dream further."
Mbatha, who only went to school up to grade 7, said he was always interested in science but could not further his education due to financial constraints.
"I like the military, that is the reason for my helicopter to resemble an army helicopter," he said, dressed in a camouflage trousers and black beret.
"I designed this outfit because of my interest in soldiers."
The helicopter sports a television set, a clock situated on the back of a seat, and a two way-radio. It has a green and a red light on its tail that flashes at night. Its engine is powered by petrol and a motorbike battery is used to propel the rotor. The rotor hub is housed in an old soft drink crate.
The cockpit is also build out of soft drink crates. A fire extinguisher is located on the left side of the helicopter. The helicopter stands on a four-wheeled trolley built out of scrap metal.
"The clock helps me to know what time the flight took place and what time I return."
The steering wheel is made from a PlayStation control. There is also a clutch and an accelerator.
"The helicopter is incomplete, there are some parts that I have to put in. The challenge is the money. I am not working and depend on odd jobs to build this helicopter."
He said he wanted experienced pilots or aviation experts to inspect his helicopter before he could take it to the sky.
"Flying is dangerous. I want the helicopter to be inspected for safety before I can fly."
Locals flocked to Mbatha's shack when they heard the roar of an engine.
"We are impressed. How he managed to build this is a miracle," said Selobane James.
Thabang Khang said Mbatha's inventions were a motivating factor for children in Siza.
"A lot of children must draw inspiration from this man, with limited education he pursued his dream and is just few steps away from reaching his goal. He is highly talented."
Mbatha came to Rustenburg ten years ago looking for jobs in the mines but remains unemployed.
-News24.com