News Talk
SA women not following breast examination recommendations
─── 15:07 Tue, 20 Oct 2015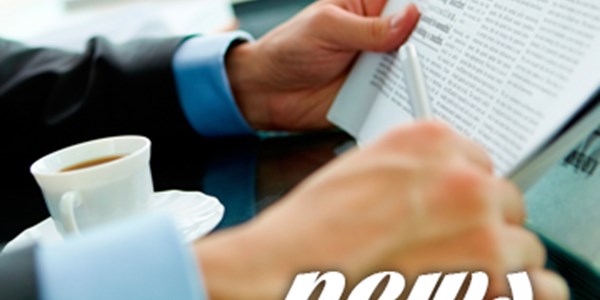 A 1st for Women Insurance survey has shown that South African women avoid breast examinations because they are afraid, can't afford them or believe they are not at risk – all of which are not true.
Among South African women, as many as 36% do not go for clinical breast examinations as often as is recommended, and a shocking 27% have never been for an examination at all.
Of those who do not go for clinical breast exams, another 14% do not carry out breast self-examinations at home either.
These are the findings of a survey carried out by 1st for Women on the Mamahood Facebook group during Breast Cancer Awareness Month in October.
Over 2 200 women participated in the survey, which revealed that there's a lot of room for improvement in breast health in South Africa.
It is advised that South African women should:
Carry out breast self-examinations once a month,
Have a clinical breast examination by a medical professional once a year, and
If they are over 40, should go for a mammogram every year.
"Most South African women are aware of these guidelines, but as our survey results have shown, a significant percentage of them aren't following the schedule," says Robyn Farrell, Executive Head of 1st for Women Insurance.
"It's vitally important that women take care of their breast health, because early detection can make all the difference to a positive outcome from treatment."
The survey also revealed that while only 2% of participants had been diagnosed with breast cancer, when 1st for Women asked whether anyone in the respondents' family or circle of friends had been diagnosed, that percentage leapt to 44%.
"This shows that while the incidence of cancer is very low among the participants, a very large number of them have been indirectly affected by this disease," says Farrell.
"It's so important for South African women to realise that they can and must get help, for their own sakes and for the sake of their loved ones."
Perhaps the most telling part of the survey was when women were asked to state why they didn't go for clinical examinations.
"I am too scared," was one common response.
"I have never had any problems with my breasts," was another.
"I believe that healthy living is the way to overcome breast cancer," was also a common response.
And finally, a number of women commented that they couldn't afford an examination or that their medical aid wouldn't cover it.
"It is understandable that some women may be scared of the breast examination process, but it is so much better to be examined and to get a clean bill of health or benefit from early detection," says Farrell.
"The misconceptions that healthy living prevents breast cancer, that you have to wait until a problem presents to get examined, or that you have to pay for breast care are worrying indeed."
In truth, Farrell states that breast cancer can happen to any woman at any age and at any time, regardless of health or family history.
And fortunately for women who can't afford the costs of visiting a specialist, there are a number of free or low-cost services available, especially during October. These include:
Government hospital staff will carry out a clinical breast examination for free or at an affordable fee, depending on your income.
The Cancer Association of South Africa (CANSA) have a number of Cancer Care Centres countrywide, where patients are billed for services based on how much they can afford. You can visit their website, www.cansa.org.za for locations and contact details of the clinics.
CANSA also runs Mobile Health Clinics to remote areas of South Africa. You can find the schedule and map on their website as well.
Certain hospitals, including the Helen Joseph Hospital in Johannesburg, the Baragwanath Chris Hani Hospital in Soweto and Groote Schuur in Cape Town, run free breast screening programmes on certain days of the week. Cansa publishes a list of additional hospitals with screening services.
The Radiology Society of South Africa is offering free screening during October at participating hospitals. You can visit rssa.co.za to download a list of the hospitals.
"As a woman, so many people depend on you to take this advice to heart and find the courage to get tested. Early detection can save lives, and examination and treatment is within your grasp," says Farrell.
-Statement