Agri Hour
Consumers warned of buying pesticides from street hawkers
─── ELSABÉ RICHARD 05:30 Fri, 02 Apr 2021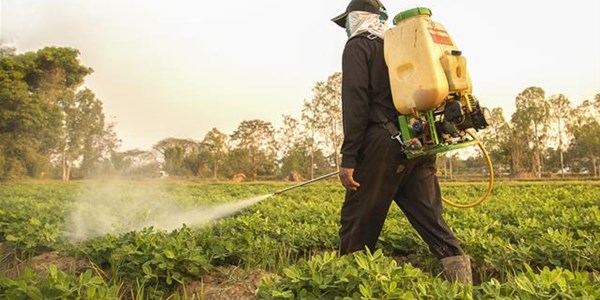 The public should refrain from buying pesticides from street hawkers.
Melanie Israel, Control Agricultural Legislation Inspector at the National Department of Agriculture, says street hawkers will most probably sell unregistered products and fail to advise customers on the dangers of the product.
See PODCAST below
Israel shares that the department embarked on this awareness campaign because a family of five died after buying pesticides from a street hawker. She shares that the family had used the pesticide incorrectly and went to bed that night. They were rushed to hospital, but unfortunately, all five family members died.
What is a pesticide?
"The pesticides that we regulate are the ones that we use in our gardens to kill whatever weeds we have. We also get pesticides that kill cockroaches [and other insects].
"I must also point out that all pesticides are different. You get insecticides, fungicides, herbicides, and rodenticides. These are all the pesticides that we use to kill or eradicate [whatever it is that we want to] in our homes and gardens. Our act is there to regulate these pesticides."
Why is the regulation of Act 36 important?
"Act 36 is important because we regulate all agricultural remedies. We regulate pest control regulators and our sterilising plants to make sure that we have a safe product that is used by us, the public or the consumer."
Why should pesticides be registered?
"It should be registered because then we know what we have and that what we use is just for that intended purpose."
Why should the public not buy pesticides on the street?
"When you buy pesticides on the street, you buy an illegal product and most of those illegal products are the ones that can cause severe harm to the public."
Where can the public buy pesticides?
"We should buy [pesticides] from our regular dealers like the corporations, OVK, Hinterland – all those places that are registered to sell these products."
How should the public use pesticides?
"We should all use it responsibly and according to the label instructions. Every pesticide that is registered with the department of agriculture will have a label. It will tell you how to use it, what to do and what not to do."
Why should they read the label and look at expiry dates?
"It's important to read the label because you need to know how to mix your products if it needs to be mixed. You also need to know the amount of the product that you need to use otherwise you might use too much. We look at the expiry date to make sure that the product is still okay to be used. The active ingredient might not be the same if it has expired."
Why is it important to know what active ingredients are?
"It is important to know what an active ingredient is because some active ingredients will not just kill the plant or the cockroach but could cause severe harm to us as humans and it can even kill us."
Why should they know the difference between a red label and a blue label pesticide?
"There is a difference between the two. The red label means danger. That would be the [pesticide] that can cause a severe reaction to us as humans – it can kill us.
"The blue label will also cause a reaction to us but not as severe. It will cause headaches and skin reactions, [amongst others].
"A red label will probably not be sold to any person over the counter. It will need to be sold to a person that is trained in using it.
"A blue label [pesticide] are products that can be purchased over the counter."
Why should pesticides be stored and used correctly?
"It is very important to store the pesticides correctly because, say for example you mix the pesticide and put it in a cupboard, a child can get hold of it. Sometimes when we mix a pesticide it can look like milk and a child can accidentally ingest the mixture. Some pesticides can even cause explosions. Instructions on how to use the pesticide can be read on the label."
Israel urges the public to rather buy pesticides from a registered dealer who is authorised to sell these products. They would be able to give information on how the pesticide should be used. For more information, the public can contact the department's head office in Pretoria on 012 319 7310/012 319 6971 or contact Israel directly on 082 976 3065.
OFM News