Agri Hour
Agricultural sector is big enough for everyone to join, says pig farmer
─── ELSABÉ RICHARD 05:00 Tue, 06 Apr 2021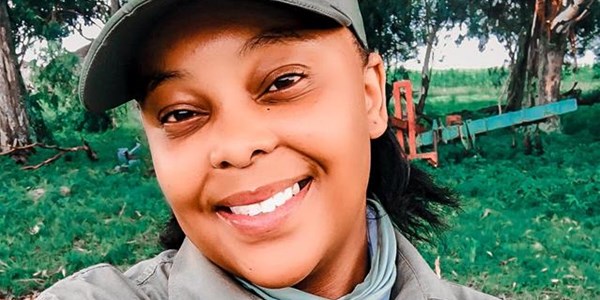 Keneilwe Raphesu, a 23-year-old livestock and crop farmer from the Vaal Triangle, is encouraging people to join the agricultural sector as there is enough space for everyone.
She, however, adds that thorough research needs to be done in order to know which challenges may arise in the chosen market.
See POCAST below
Raphesu explains that one needs to take into consideration things such as the cost and distance you'd need to travel to get your product to the markets. She advises that prospective farmers should consider choosing a profitable market like one that will allow them to sell to auctions, abattoirs and butcheries.
She further says that because the agricultural sector provides food for millions of households on a daily basis, there are never enough farmers, hence there is always space for new entrants.
Her advice to new farmers is that they should obtain as much information as possible before making a decision on what type of farming they would like to take on. When choosing to farm with livestock such as pigs, for example, prospective farmers need to make sure they have enough space for the animals to move around in, they need to take the different types of feed into consideration, as well as the possible diseases in their area, and sufficient water supply, amongst others.
"Right now, the world is depending on agriculture more than ever before to feed both the rich and the poor. Considering our economic state, no country can flourish or survive without agriculture – it's a means of production, it's a means of employment, it's a means of food security," adds Raphesu.
Meanwhile, she further calls on government and different entities to provide funding to farmers to empower them, "because at the end of the day they are more dependent on us."
OFM News