Agri Hour
More than 6 000 NW famers registered for SHEP programme
─── ELSABÉ RICHARD 05:00 Wed, 28 Apr 2021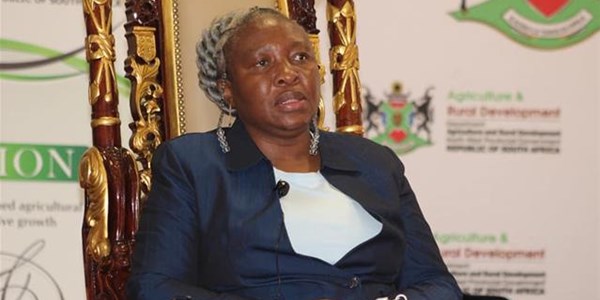 The Department of Agriculture and Rural Development in the North West has this week hosted a webinar to shed light on the Smallholder Empowerment and Promotion programme, also known as SHEP.
MEC Desbo Mohono shared that this initiative is an approach that is geared to assist smallholder producers in the province to increase their income through improving their productivity, amongst others.
See PODCAST below
This programme, which is in partnership with the national department of agriculture as well as the Japan International Cooperation Agency (JICA), also seeks to help farmers with embracing the concept of farming as a business, as well as to help them first start to identify a market and not start with production and seek markets thereafter.
Furthermore, SHEP enhances the capacity of selected smallholder producers in the province, "to participate effectively and meaningfully in the market-oriented production by applying the SHEP approach which in turn improves production and income-generating potential."
Mohono added that through this initiative, her department seeks to ensure that every farmer in the province is reached to participate and to be exposed to farming commercially and systematically.
Additionally, the department's newly appointed HOD, Thupi Mokhatla, stated that the province welcome the programme and reiterated that in order to contribute to job creation, poverty alleviation as well as economic growth, sustained growth of farmers is required within the province as well as the country as a whole.
He added that through SHEP it is believed that with markets being identified and secured, production on the ground will be directed accordingly. "The province will robustly encourage a type of farming that is not blind to market conditions. Our extensive programme will take farmer motivation into consideration," adds Mokhatla.
Meanwhile, the department has invited all farmers who have questions or would like to know more to visit its local offices.
OFM News