Agri Hour
Produsent praat oor glutenvrye grane
─── ELSABÉ RICHARD 05:00 Wed, 28 Apr 2021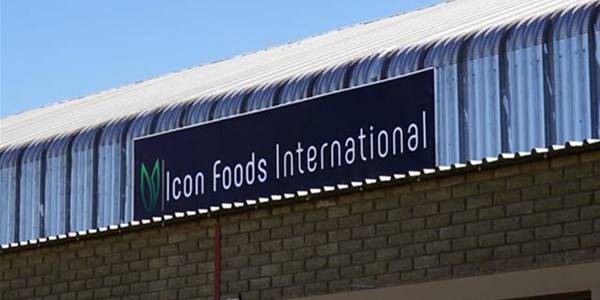 Vrystaatse boere kyk na die aanplanting van glutenvrye gewasse in die provinsie.
Nick Meyer, 'n boer in die Mangaung-streek en direkteur van Icon Foods International, sê gewasse soos chia saad en quinoa is nog 'n nuutjie in die land.
Sien onderstaande PODCAST
Icon Foods International is jare terug onder die naam Teff Growers gestig maar die naam is later verander. Meyer verduidelik dat die maatskappy nie net wou bekend wees vir teff nie maar ook bekend wou wees vir ander glutenvrye grane.
"Dit was om 'n ander alternatief te kry en nie om net sojabone en mielies te plant nie, maar om bietjie te kyk na watter alternatiewe gewasse ons in Suid-Afrika kan produseer – dalk is daar 'n goeie skik vorentoe om quinoa te kan plant of chia, wat niemand eintlik ken in Suid-Afrika nie… So, ons doen aanplantings en ons doen proewe daarmee om te sien of ons dit ook kan infaseer soos wat ons vir amper 10 jaar teff ingefaseer het in Suid-Afrka."
Wat uitvoermarkte vir glutenvrye grane betref, deel hy dat Icon Foods International sowat 98% op die uitvoermark is en hulle grootste kopers lande soos Europa en Noord-Amerika is.
Hy deel verder dat wanneer daar spesifiek na teff gekyk word, is die mark hiervoor veral Noord-Afrika lande soos Kenya, Eritrea en Ethiopië omdat hulle verbruikers is van stapelvoedsel soos injera.
As daar gekyk word na Suid-Afrika sê Meyer is daar 'n aanvraag vir teffmeel aangesien daar duisende Ethiopiërs in die land bly.
Meyer voeg ook by dat teffmeel 'n gesonde produk is en daar altyd 'n aanvraag vir teff in die gesondheidsmark is.
Intussen het goeie reënval daartoe gelei dat gewasse goed groei, maar dat meeste gebiede te veel reën ontvang het wat gewasse negatief beïnvloed het. "As gevolg van al die reën landwyd, is daar nie regtig 'n vraag na hooi in hierdie stadium nie. So, die een helfte van die produksie van teff maak dat ons nou basies net die graan kan bemark," verduidelik Meyer.
Verder het Icon Foods International onlangs sy jaarlikse boeredag op 'n plaas buite Bloemfontein gehou om hoofsaaklik produsente, wat graan aan die maatskappy lewer, 'n platform gee om te skakel en kennis onder mekaar te deel.
OFM-nuus