Agri Hour
Milk production in Saanen goats - Belnori Boutique Cheesery
─── ELSABÉ RICHARD 05:00 Mon, 03 May 2021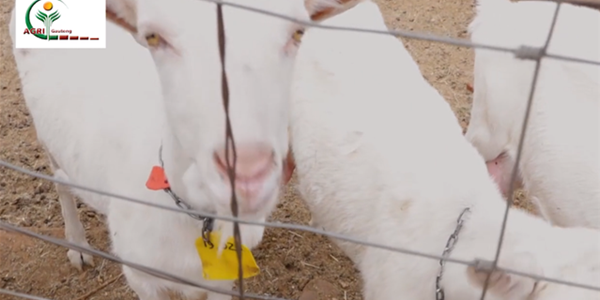 Norman Belcher, co-owner of Belnori Boutique Cheesery - which is situated in Gauteng – says Saanen goats produce watered-down milk when they are left to roam around in the veld.
He says that keeping them in paddocks and providing them with vitamins and feeding them well will lead to them producing good quality milk that can be used to make products such as cheese and yogurt.
See PODCAST below
In an interview with Agri Gauteng, Belcher shares that they farm specifically with the Saanen Swiss goat which is a very popular type of goat in South Africa. This, as they have larger herds than what one would find amongst other dairy goats. He adds that because of this, there is more genetics available for breading purposes.
Belcher shares that Saanen goats are seasonal animals and say that every mid-February or January – depending on where one is in the country, the ewes are on heat. "What will happen is then we will bring the rams into operation and we'll put a ram in each camp. Bear in mind we will still be milking the goats, the ram will cover them. They will be on heat for three days every 21 days until they are covered, and by end of March, [we] take the rams away because all the ewes would have been covered," explains Belcher.
He further adds that during this period, goats are still being milked until around the end of May. In the winter months of June/July, goats are not milked as milk production levels are low during these months.
The reason for the low production levels is because at this point the goats are already pregnant and the condition and texture of the milk slightly change. Animals then rest until they give birth.
Saanen goats are pregnant for about five months and give birth around July, August, or even in September.
"Once they have given birth, within three days they come into production. We bring them in and the goats will be cleaned and groomed – the winter fluff brushed off them – and we'll actually bath the goat to make sure there's no "goaty" odour amongst them.
"Then we start milking them. The first day's milk goes back to feeding and the second day the milk is pure white and that goes into production for the next nine and a half months.
"Most of us in South Africa, depending on where you're living, we actually paddock the goats and we feed them. The reason for that is that you want top-quality milk for making real top quality goat products," says Belcher.
He further says that because the goat is not of South African descent, they cannot be left to roam around in the veld as this will lead them to produce watered-down milk. Belcher adds that many farmers make this mistake and fail to paddock their Saanen goats because it can be costly considering that they also have to be provided with feed on a daily basis.
He also says that these goats don't thrive in all parts of the country, but there are some parts where the greenery and vegetation that is available can assist in feeding the animals. However, Belcher says that farmers will still need to provide goats with good quality concentrate feed in order for them to produce good quality milk and a good production level.
OFM News previously reported that Rina, Belcher's wife, stated that they started Belnori Boutique Cheesery, situated in Bapsfontein in the Benoni area, after reading an article in an agricultural magazine. She stated that they first considered various other business ideas, but the idea of farming with Saanen goats stood out more.
Both Belcher and his wife are known to be world-famous cheesemakers and have won various awards for their cheeses.
OFM News