Agri Hour
Hier is van jou hoof landboustories op OFM
─── 05:30 Fri, 18 Jun 2021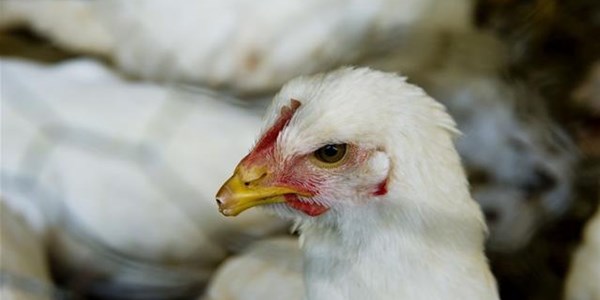 Ons kyk nou na jou week in die landboubedryf. OFM-nuus se Lee Simmons lig vandeesweek se hoofstories op OFM uit...
See PODCAST below
Three poultry farms in the Free State, where an outbreak of the Highly Pathogenic Avian Influenza has been reported earlier this month, have been subjected to strict control measures. According to Dr Patricia Froneman, a state veterinarian in Frankfort, affected farms have been placed under strict movement restrictions following the outbreak of the virus. Wild birds and lakes are, however, natural hosts of this virus.
Recent outbreaks of pests and diseases have largely threatened the sustainability of the agricultural sector. Paul Makube, Senior Agricultural Economist at FNB, tells OFM News that the detection, prevention, and rapid response to animal health and livestock emergencies are crucial to ensure food security and sustainability. He urges farmers to be extra cautious during these times and that disease preventative measures should be put in place. Makube says an increase in diseases may have downturn effects on the value chain of production, therefore adequate pest and disease prevention protocols must be practised.
The Northern Cape Department of Agriculture, Environmental Affairs, Rural Development, and Land Reform, held their annual budget speech on Tuesday where MEC Mase Manopole spoke on the department's proposed financial plans for this financial year. The department plans to oversee the implementation of programmes to assist with sustainable resource management. Furthermore, emphasis was placed on food security, land availability, youth involvement in the sector, and financial compensation, among others.
AND
The University of the Free State collaborates with no less than 20 PhD students to conduct research on plant breeding with the aim of increasing food production. The group spans over seven countries working towards improving the nutritional value of yields such as sorghum, maize, and cassava, among others. Professor of Plant Breeding in the Department of Plant Sciences at the UFS, Maryke Labuschagne, says that researchers have been placed all over Africa in hopes of finding the common denominators for the composition of the yield. She emphasises the importance of availing these nutritionally enhanced seeds to small scale farmers for production. This, so that whatever is produced on the small scale farms may be used by the farmers and their dependents.
OFM News/Lee Simmons