Agri Hour
What's new in Farmer's Weekly?
─── ELSABÉ RICHARD 05:00 Fri, 16 Jul 2021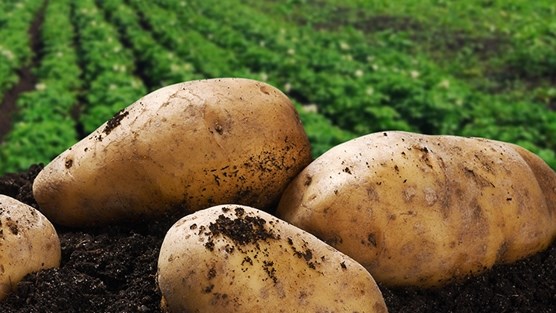 In our Friday insert, only on OFM News' Agri Hour, Elsabé Richard speaks to the editor of Farmer's Weekly, Denene Erasmus, about the latest news in the agricultural industry covered in the magazine and on its website...
See PODCAST below
In the news section of the 23 July edition of Farmer's Weekly, which will be available from Friday 16 July, an article takes a look at how farmers in the Free State are spending their own money to repair provincial as well as municipal roads in the province.
Erasmus says that during the first three months of this year, farmers have spent at least R6 million to fix the mentioned roads. Francois Wilken, president of Free State Agriculture, describes the condition of the roads in the province as scandalous. He says not only are these roads life-threatening, but it also has a negative impact on economic activities in general.
This article is a follow-up to a story that the magazine did on how the poor condition of roads across the country is affecting the transport of goods as well as the safety of motorists.
Another article takes a look at how the recent uncertainty and unrest in the country is affecting people's food choices. Erasmus says they spoke to Willie Jacobs, CEO of Potatoes SA, who stated that consumers are now preferring to buy food with a longer shelf life. Their choices include staple food such as potatoes and processed foods.
Jacobs explains that if one looks at the first 26 weeks of 2021, potato sales on the produce market increased by about 3% in comparison with the same time last year. He adds that the uptick in demand can be attributed to the health benefits that potatoes have, but also to the fact that potatoes are a good staple food that consumers can stock up on in times of higher uncertainty.
Furthermore, this edition once again sheds some light on the blueberry industry. Erasmus says that local blueberry producers are expecting to see double-digit growth in the consumption of blueberries. However, this is only if quality as well as consistency issues, which is currently plaguing the industry, are addressed.
Globally, blueberry consumption has doubled for the past five years, reaching about 650 000 tons per year. This is set to double again during the next five years to 1,5 million tons, says Erasmus.
The public can also visit Farmer's Weekly's website to read about the latest news regarding the effects that protests in parts of the country have on the agricultural sector.
OFM News