Agri Hour
Part 1: Kovsie wins NSTF-Water Research Commission Award
─── 12:38 Mon, 11 Oct 2021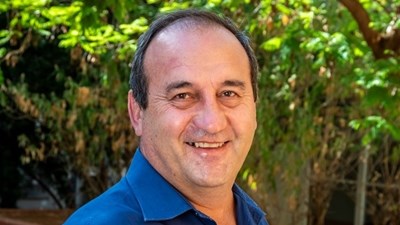 Years of award-winning research has resulted in research that will contribute largely to water resource management in South Africa.
OFM News' Lee Simmons speaks to the 2021 NSTF-Water Research Commission award winner, professor and director of the Centre for Environmental Management at the University of the Free State (UFS), Paul Oberholster, about his research and the award.
See PODCAST below
He says, "It feels unreal. There are so many excellent water researchers in South Africa, so receiving this award is really an honour for me. Also, the fact that I could represent the University of the Free State. For me, it meant that my current research goals are on the right track, which is to improve the environment and serve all South Africans through my research."
Oberholster says that winning came as a big surprise.
"The award is known as the Science Oscar of South Africa and it has different categories that they nominate you for, specifically, in my case I was nominated for the Water Research Commission and the relation to that is specifically the research I did in Water resource management in South Africa with special reference to passive treatment of wastewater," says Oberholster.
He mentions that passive treatment is when the use of electricity or chemicals are avoided in the research process at all costs. He adds that it is a natural process.
Algae was used to treat wastewater.
Oberholster explains that his focus area, the use of freshwater algae to treat acid mine drainage or domestic wastewater, was nominated this year for the same research platform as the previous year, but with new research publications added, e.g. the Sanitation and Wastewater Atlas of Africa sponsored by the African Development Bank and UN Environment Programme (UNEP), which is a first for Africa and is strongly related to the sustainable development goals for 2030.
According to Oberholster, their new work looks at sustainable development and the global move towards a more circular use of resources where waste is reduced and resources are recycled, which has driven a paradigm shift within the scientific community with regard to wastewater solutions.
"In this context, we have done new research at our phytoremediation pilot plant in Mossel Bay, related to the reuse of domestic wastewater and the use of the algae biomass for biofuel and biofertiliser," concludes Oberholster.
OFM News/Lee Simmons