Agri Hour
Q&A with the 2021 RPO/Nerpo Emerging Farmer of the Year
─── ELSABÉ RICHARD 05:30 Wed, 20 Oct 2021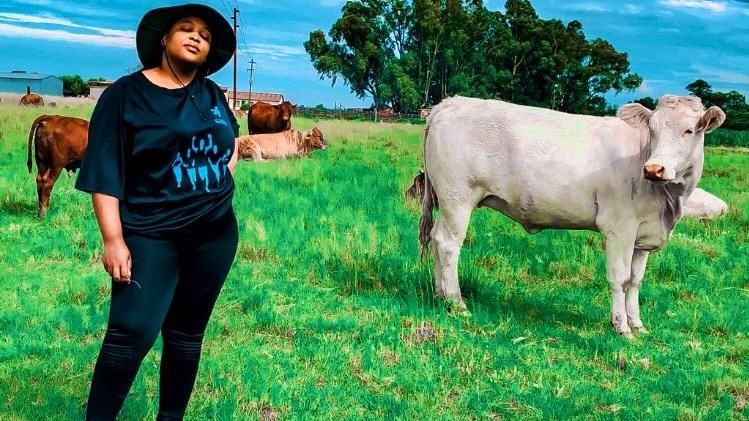 Hard work and determination are just two of many secrets to success.
This year's RPO/Nerpo Emerging Farmer of the Year, 24-year-old Keneilwe Raphesu, who farms with crops and livestock in the Vaal Triangle, says it is an honour to have received this title after years of hard work and following her dream.
She chats to OFM News' Elsabé Richard about her passion for farming.
See PODCAST below
You've been crowned as RPO/Nerpo's emerging farmer of the year, how are you feeling?
"No words can explain how I'm feeling because I went to this conference with the mentality to go learn and to develop myself. Little did I know that I will be receiving this award. So, I was very excited and shocked at the same time, but also it showed me that hard work really does pay off and that everything that I've been doing [received] recognition…"
READ: How to start a piggery - advice from a young farmer
What would you say is the biggest takeaway from being crowned as this year's emerging farmer of the year?
"The biggest takeaway for me is that certain things do come at an unexpected time. Being crowned the [emerging] farmer of the year shows that finally those who are emerging or starting to farm are being recognised for what they do, because at the end of the day, we also contribute to the agricultural markets.
"Also, this is motivating me to motivate those who are at the same level as me or who want to start [farming]…"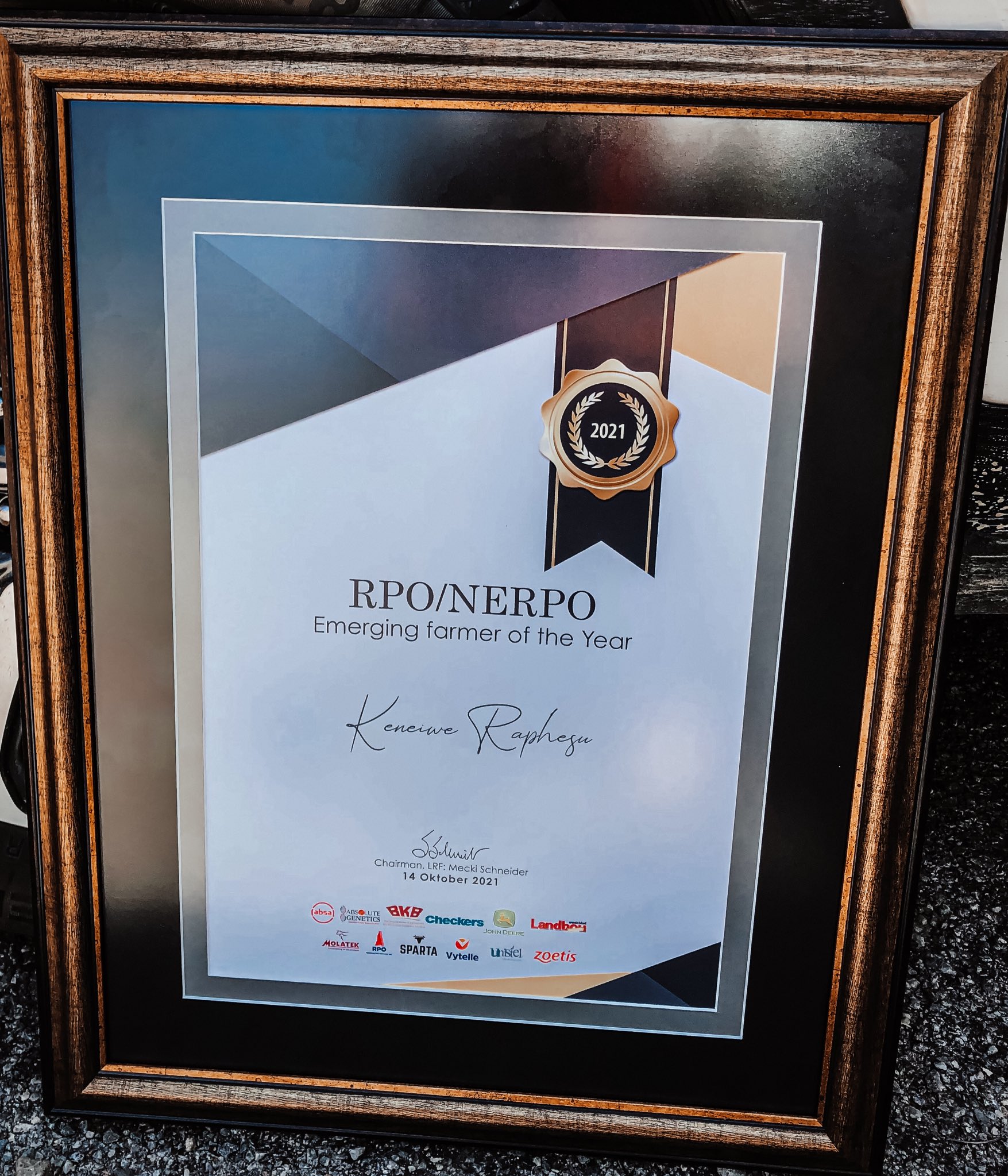 Talk to us about the challenges you face as a young female farmer.
"One of the biggest challenges that I feel especially women face, is that we always have to walk an extra mile to prove ourselves and our capabilities.
"We live in a men's world apparently and when you go to auctions and conferences, you realise that there's a very limited number of women…
"[Another] big challenge for us farmers is funding. We don't have enough money to operate and we do not have the necessary resources that we need to start farming.
"We can get the motivation and we can attend seminars, but at the end of the day if we do not have the necessary funding, how do we start to farm, especially when we do not have the capital but we are passionate about it?
READ: Young farmer encourages women to become farmers
What motivates you?
"My dreams and my goals are to become a commercial farmer and to become an international trader. Those are the things that motivate me to learn every day. [It gives me] the willingness to learn and to be consistent and passionate about what I do.
"I always tell myself 'Rome was not built in a day', I cannot achieve all at once - I need to do it step by step."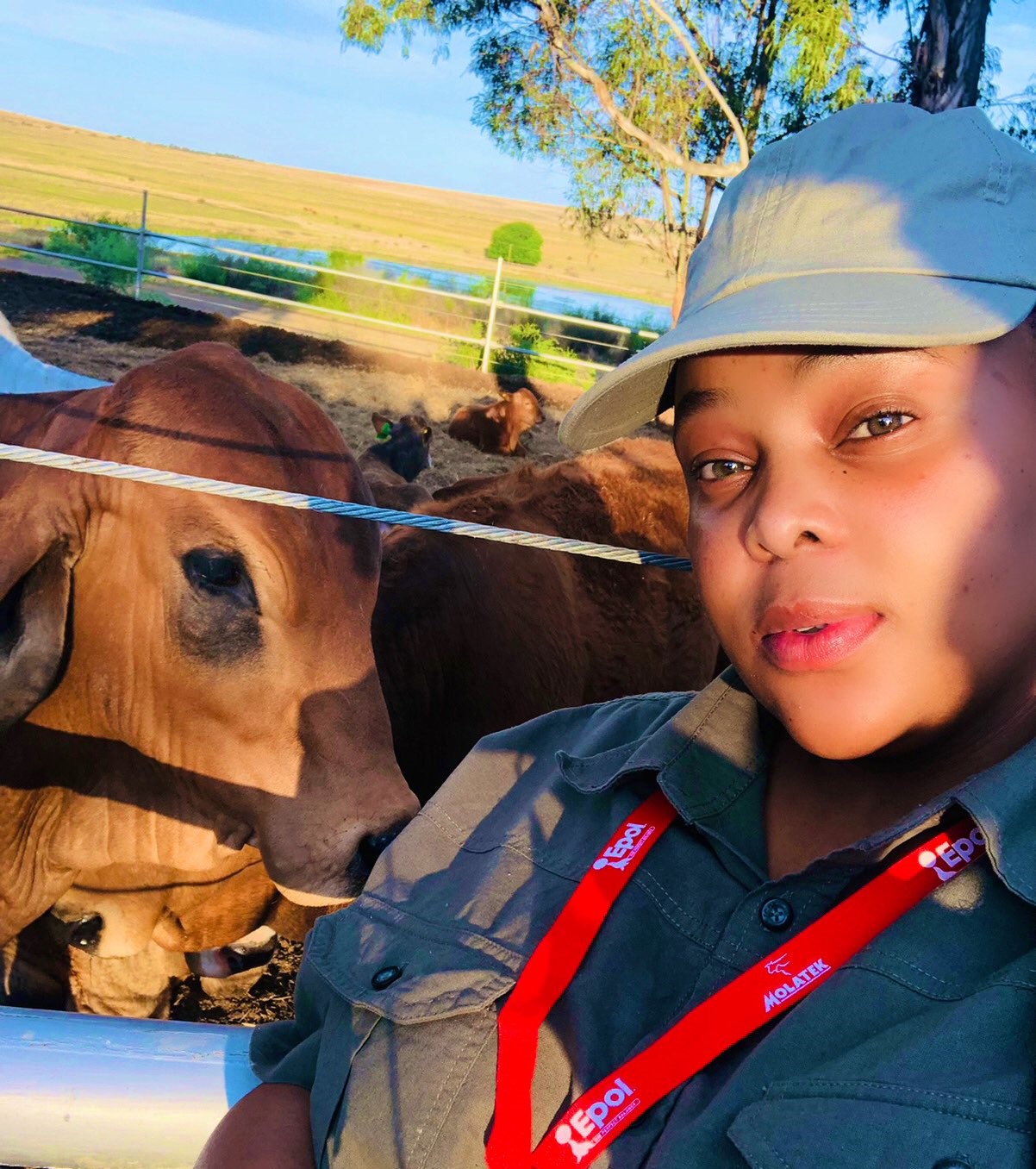 Who is your inspiration?
"My inspiration definitely has to be my dad because I've learned everything from him. He has been farming for more than a decade.
"Other commercial farmers who are providing meat to different operations within the country, who are operating feedlots at a higher level, and who are exporting meat to the neighbouring countries - those are also people who inspire me."
Any advice for young people out there?
"I can say, require all the knowledge and the skills that you need to [in order] to operate and be open to new ideas and always be persistent.
"Always have a proper plan, because if you don't plan and just go with the flow, then certain things will not develop the way you want them to.
"So, always do whatever is going to make sure that you become a better person tomorrow… In agriculture, [you should] have a proper management and vaccination plan for your livestock. If you're planting crops, do your soil testing and make sure you get the best fertiliser and so forth.
"Learn your market and do your research, then you will grow."
OFM News