Agri Hour
Research on farming with spineless cactus pears
─── 05:00 Mon, 06 Dec 2021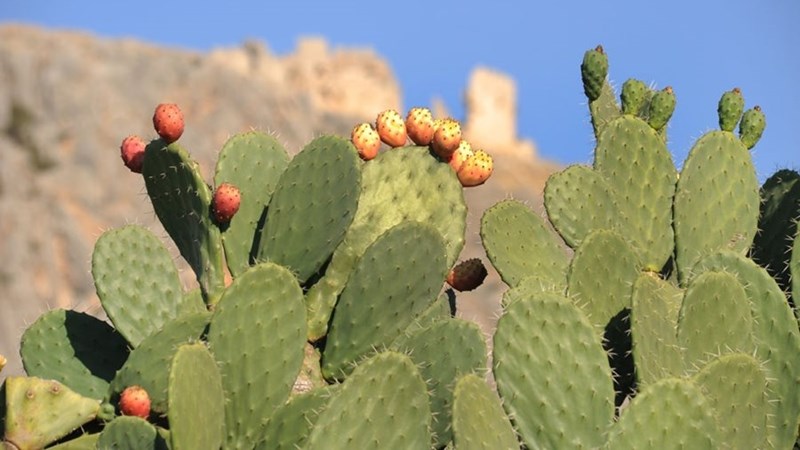 In the first segment of this interview, OFM News speaks to Professor HO de Waal from the University of the Free State (UFS) about his research in the cactus pear or prickly pear farming industry and its viability in South Africa.
See PODCAST below
De Waal speaks about South Africa being a very good country to plant cactus pears or prickly pears because of the arid areas in the country. He delves into the history of cactus pears and their introduction to South Africa. He says these pears are well-known in South Africa.
"Cactus pears are indigenous to Central America, specifically Mexico. Cactus pears were brought to our shores by seafarers more than 200 years ago and were transported inland by early settlers.
"It is believed that spineless cactus pears have been introduced, but over time it evolved back to the spiny forms of the species. In 1914, about 22 spineless cactus pear (Opuntia ficus-indica and O. robusta) cultivars were imported from the USA to Middelburg (Eastern Cape Province). The spiny form of cactus pear (O. ficus-indica) is classified as an alien invader plant in South Africa," adds De Waal.
Global warming created a need for plants with a better water use efficiency, says De Waal. He adds that the past decade's production of spineless cactus fruit gained popularity and that, responding to increasing competition between humans and animals for scarce water resources, this encourages the evaluation of spineless cactus pear fruit and cladodes by the Cactus Pear Team at the University of the Free State.
"Food intake and digestibility of diets with different levels of sun-dried, coarsely ground spineless cactus pear cladodes were evaluated with sheep," adds De Waal.
Preservation of mulched, seedless spineless cactus pear fruit, absorbed on straw and hay, were also studied, notes De Waal.
"The fruits and cladodes of spineless cactus pears are important for both humans and animals. The multipurpose use of spineless cactus pear fruits for humans, as well as components of the cladodes, is widely researched and published. Spineless cactus pears produce high dry matter yields, far exceeding most other crops. Surplus spineless cactus pears fruits are deseeded, and the mulched pulp, absorbed on straw and hay are preserved as 'kuilmoes', an animal feed," mentions De Waal.
Furthermore, he adds that spineless cactus pears are well-known as drought food for livestock and that there is considerable interest and participation aroused in the application of spineless cactus pears as a multi-use crop for humans and animals.
He concludes by saying that the production of the spineless cactus pear fruit is very seasonal; therefore, the domestic market is very sensitive to an oversupply.
He adds that export opportunities exist but needs to be cautiously explored and developed. Like most other fruit-bearing crops, good soil preparation is necessary before establishing an orchard. The spineless cactus pear does not tolerate brackish conditions or wet feet, De Waal concludes.
OFM News/Lee Simmons