Business
OFM Business Hour: Robustness, taking business one step beyond resilience
─── OLEBOGENG MOTSE 22:58 Wed, 16 Nov 2022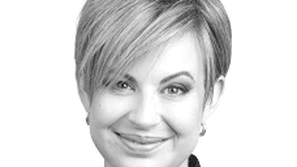 Robustness takes business one step beyond resilience.
Business thought leader, strategist, author and founder of At that Point, Juanita Vorster, explains that robustness is one step beyond the disruption that change brings in her sit-down with the OFM Business Hour below:
She further stresses that it's never been more important for business leaders to look at the fundamentals of their establishment and build robustness around those. Vorster explains that once systems are in place that embrace robustness and employees are empowered to act - businesses not only deal with change well, but in fact invite it in.
Vorster looks at the following focus areas in determining how robust a business is:
How exceptional is the business?
How great of a place, the business is to work at?
How good is the business at prospecting?
How focused is everyone in the business on the bottom line?
Resistance is an obstacle to business success
She warns against resistance in business. "The road to success is not paved with resistance. As business leaders we cannot afford to resist change financially," warns Vorster. The advisor to the next generation of business leaders adds that resistance is a negative emotion. It is important for business leaders to accept the circumstances, redefine the problem and focus on how to build a robust response, robust workforce and a robust business moving forward.
Vorster co-penned two books with UK business speaker, Roger Harrop
The At that Point founder is one half of the duo behind Staying in the Helicopter® - the Key to Sustained Profitable Growth and WIN! How to Succeed in the New Game of Business.
ALSO READ - #OFMBusinessHour: Read of Week - 'Finding top talent cannot be left to HR alone'
She previously told the OFM Business Hour that in the new game of business, people are most important, therefore once you have recruited the best talent, it is important to keep that talent. On the other end of the spectrum, she said entrepreneurs are looking for people who take initiative in line with the strategic objectives of the company they run.
Speaking of initiative, Vorster's unlikely partnership with UK-based business speaker, Roger Harrop, came out of a conference that took place in South Africa. Vorster said she and Harrop realised that they shared very similar business ideologies and decided to enter into a formal agreement to flesh these out via the two books. According to Vorster, the books are very succinct so that they can be easily consumed by entrepreneurs and quickly implemented without hassle.